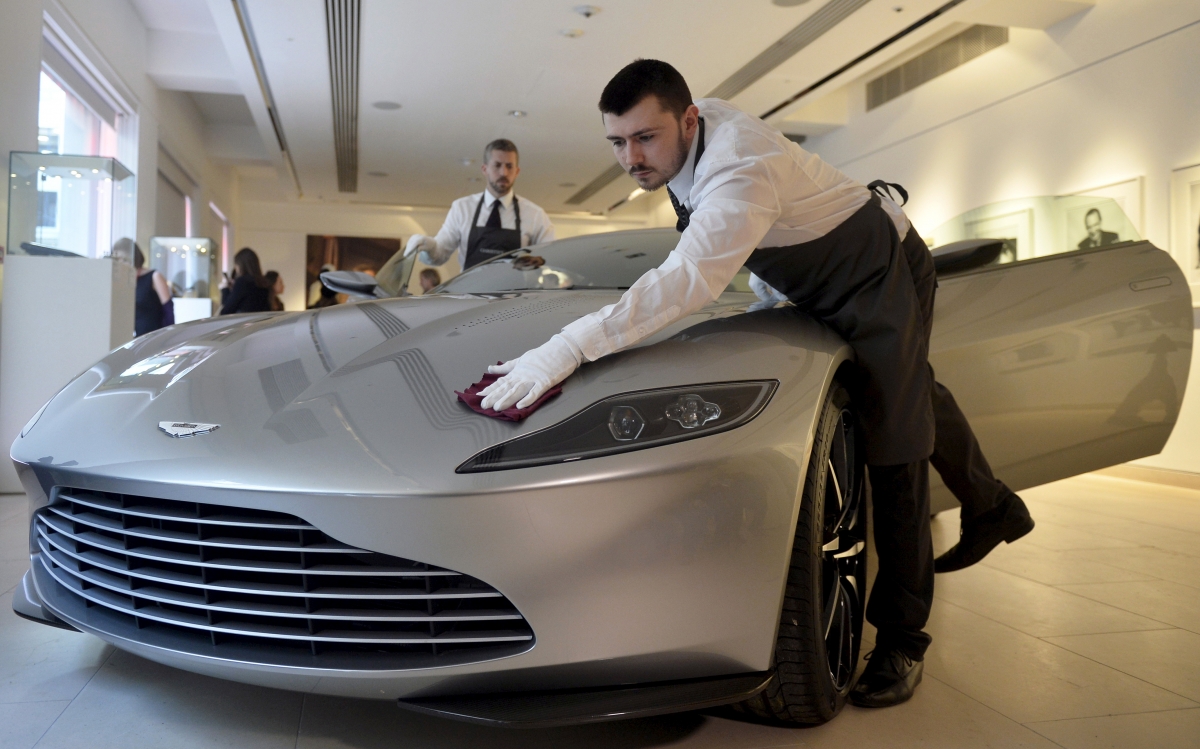 Aston Martin has revealed that it will set up its second manufacturing unit in St Athan in the Vale of Glamorgan in South Wales. This will help in creating 4,000 jobs in the UK.
While 1,000 of the jobs will be created across the sports maker's St Athan and Gaydon sites between now and 2020, the remaining job openings will be in the supply chain and local businesses. The 90-acre Welsh plant, which is expected to double the company's total production capacity from the current 8,000 cars a year, will come at an investment of £200m (€253.76m, $279.62m).
Andrew Palmer, chief executive at Aston Martin, said: "Through a detailed evaluation of over 20 potential global locations for this new manufacturing facility, we were consistently impressed with the focus on quality, cost and speed from the Welsh government team."
Prime Minister David Cameron said the move is evidence of Aston Martin's confidence in the British economy. "Aston Martin is an iconic British brand and the decision to invest here shows real confidence in our economy. With our economic strengths and easy access to European markets, the UK automotive sector is thriving. It is one of the biggest in Europe – and the most productive – and Aston's creation of up to 1,000 new jobs in Wales and the West Midlands is welcome news", Cameron said.
While construction of the new unit will start in 2017, production will begin only in 2020. The unit will manufacture Aston Martin's new "crossover" vehicle, which combines features of both passenger cars and sports utility vehicles. About 90% of the cars manufactured here are expected to be exported to countries outside of the UK.
Aston Martin currently has 1,800 employees working at its Gaydon manufacturing plant, which has been its one and only plant since it brought back production of the Rapide four-door sports saloon from Austria in 2012. "As a great British company, we look forward to St Athan joining Gaydon as our second centre of handcrafted manufacturing excellence," Palmer said.
[Source:- Ibtimes]