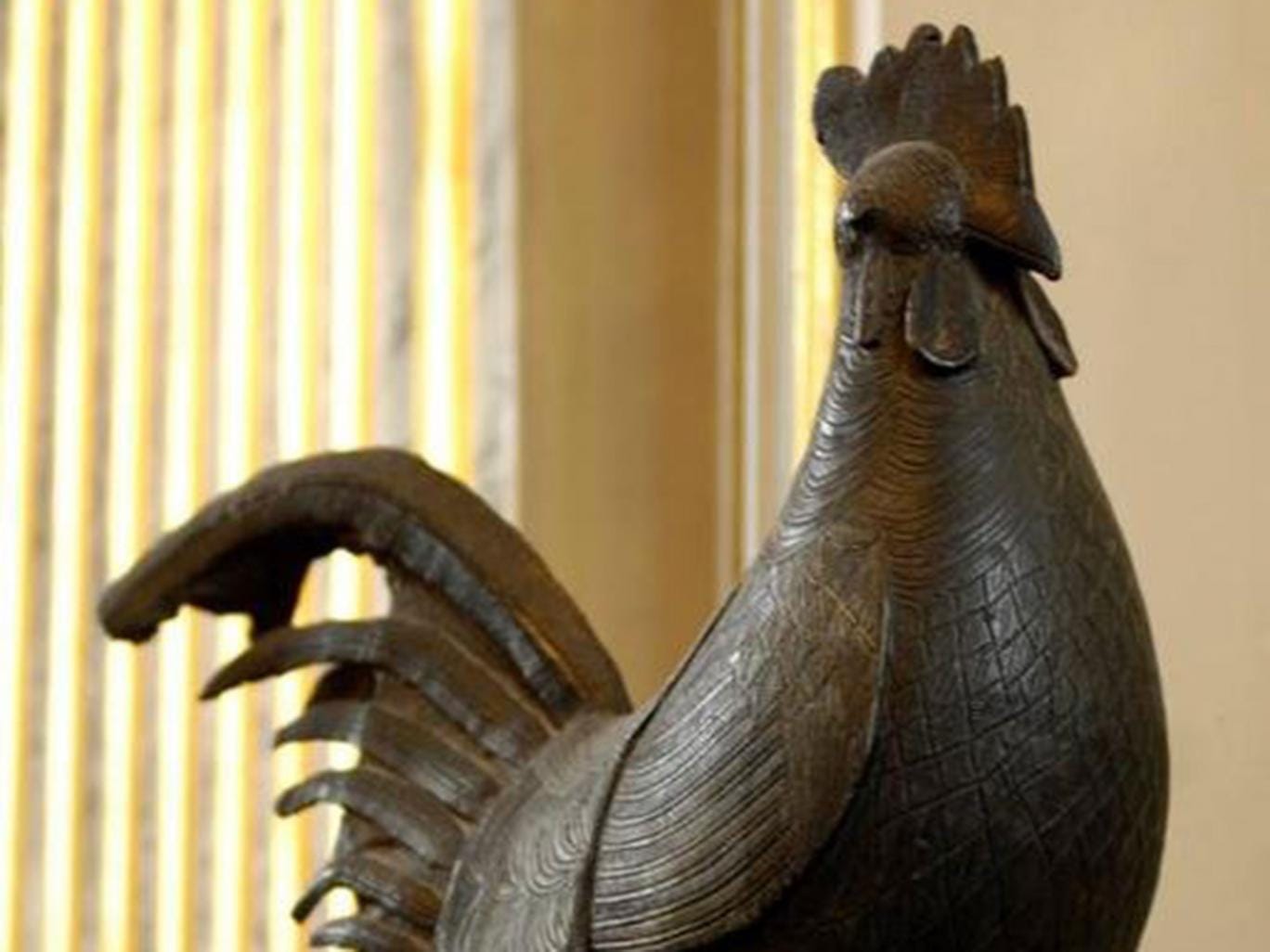 Students at Cambridge University are calling for a bronze cockerel statue looted in a British colonial expedition to be returned to Africa in a public ceremony.
The cockerel – dubbed the "new Cecil Rhodes" by one student, following the row over whether a statue of the colonialist should be taken down at Oxford University – holds pride of place in Jesus College's dining hall, and reflects the three cockerel's heads on the college's official crest.
Students say it should be "repatriated" to Nigeria in a ceremony at the country's royal palace, having been among hundreds of bronze works of art looted from Africa in the late 19th century, The Sunday Times reported.
However, the wording of the motion has also been contentious. Jason Okundaye, a Pembroke College student, said more black students should be involved in penning the repatriation demand, set to be debated next month by the college's council.
A Cambridge University spokesman said: "We recognise that ethical issues are of great importance" .
[Source:- Ukeducationnews]