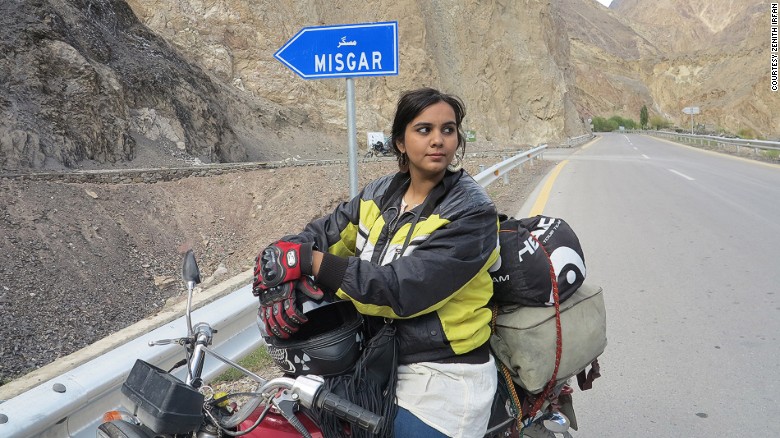 Zenith Irfan's father used to dream of leaving his home in Pakistan to travel around the world on a motorbike.
His early death meant he never fulfilled his wish.
As his eldest child, Irfan decided to take up the challenge — and along the way smash stereotypes inPakistan as a female biker.
The 21-year-old student from Lahore, northeast Pakistan has become a fearless rider in the past two years, traveling through regions of the conservative country where it's taboo for women to venture out unaccompanied, let alone on two wheels.
But the transformation didn't come easy to her.
[Source:- CNN]