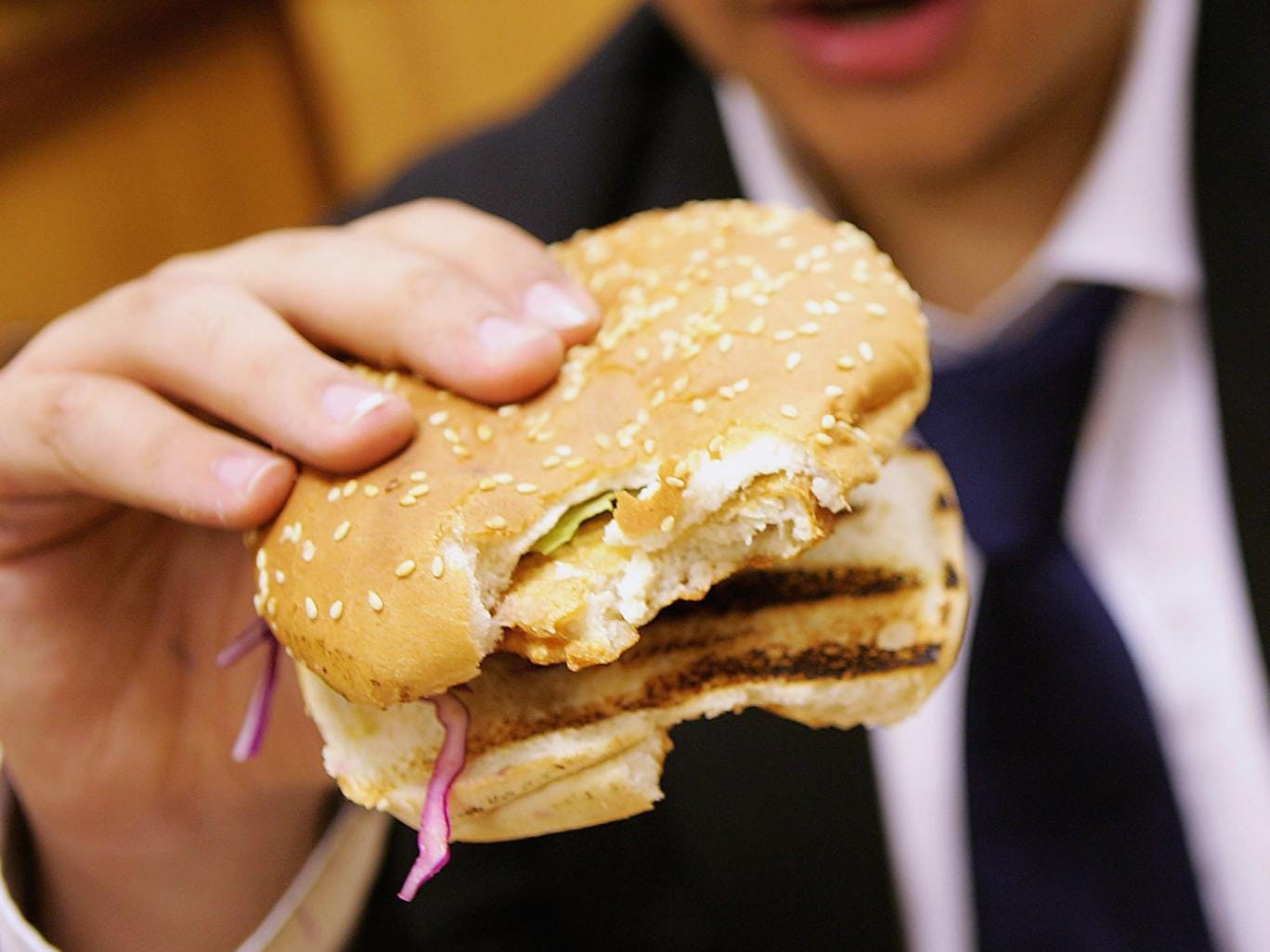 Schools should stop "fat shaming" overweight children and instead give them helpful advice to lose weight, a new report by Olympian and adventurer James Cracknell says which also backs a sugar tax.
Teachers outlining their concerns about chubby pupils in letters to parents are unwittingly contributing to other physical and mental health illness such as anorexia. Instead they should be told how to encourage more sleep, physical exercise and eat nutritious meals, the report says.
Ten per cent of children are already obese by the time they start primary school – yet 20 per cent are obese by the time they leave. Type 2 diabetes, which obesity is a major cause of, is now "alarmingly prevalent" in children and twice the number of people now live with the disease compared to 20 years ago.
While acknowledging that a sugar tax is not a "magic bullet", the double Olympic gold medalist says that it is "on balance a sensible intervention to help prevent the rise in obesity, especially among children".
A recent ComRes poll found that 54 per cent of people are in favour of a tax on food and drink with a high sugar content.
In October last year Jamie Oliver told the Health Select Committee that if a tax is brought in "everything will cascade off it beautifully," and has argued in favour of a three-year 20 per cent tax on each litre of sugary drink. He believes it could raise up to £1bn which could be spent on initiatives to prevent childhood obesity and diet-related disease.
"I agree with him wholeheartedly that any revenue raised should be spent on prevention rather than treatment. A sugar tax could be and should be used to prevent and change behavior," Cracknell says, citing a similar tax introduced in Mexico in 2014 which led to a 12 per cent drop in sales of sugar-sweetened drinks.
Other report recommendations include using teaspoons as a unit of measurement on food and drinks packaging to ensure people know how much sugar is contained within an item of shopping; and introducing an annual BMI check for children from 4 to 11 to get a true picture of how they are developing.
Launching his report, Britain Imbalanced: why now is the time to tackle obesity in Britain, Cracknell said: "This is a national crisis that has severe ramifications on peoples' lives and on society as a whole. The human misery and drain on the public finances is so great that the government has no option but to intervene to give people who are severely obese the help they desperately need."
[Source:- independent]