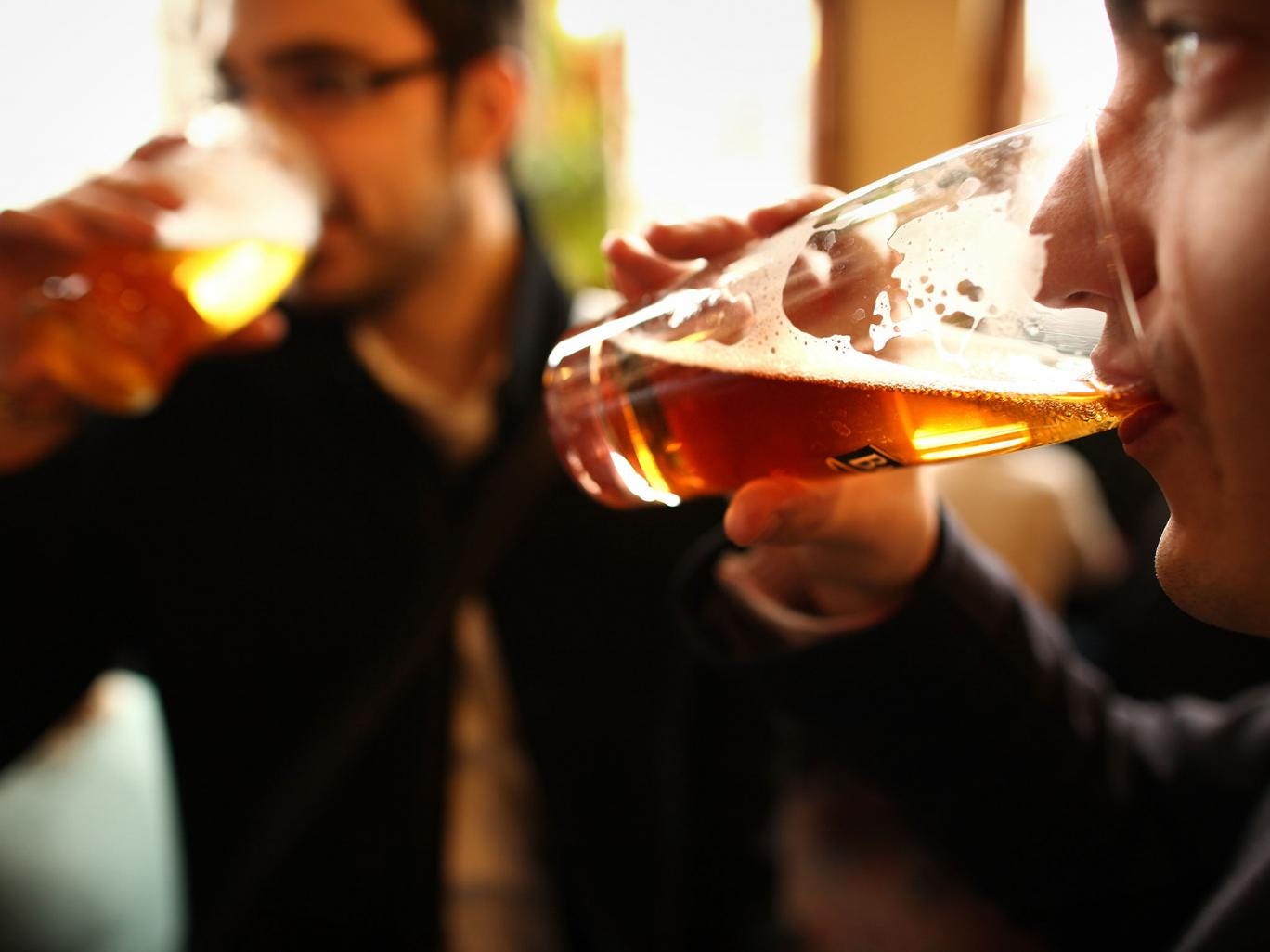 Student unions are no longer sticky bars filled with beer-swilling students avoiding their lectures. Today's undergraduates are more likely to be found sipping a coffee in an academic study group than downing a cheap beer with their mates.
New research from YouthSight and the National Union of Students (NUS) reveals that student unions are more often focused on providing academic clubs, support services and cafés than bargain booze.
Life on university campuses has changed dramatically over the last 10 years and many unions now provide low-cost vegetables, run their own ethical lettings agencies and provide venues for students' own academic support groups.
Sales of draught and packaged beer at unions across the country have fallen over the last three years, the NUS said, whereas sales of hot drinks are up 11 per cent in the past year.
The survey of 1,000 undergraduates found that the most useful services for students were the clubs and societies (60 per cent), advice and support (50 per cent) and café facilities (43 per cent), with only 37 per cent identifying bars as the most useful service.
Coffee shops and cafés were the most-used service (87 per cent), the union shop (81 per cent) and clubs and societies (78 per cent) were the services most used by students, ahead of bars (74 per cent).
Students reported that clubs and societies were the "most-beneficial" services provided by student unions, with 55 per cent saying they had benefited a lot from them. Half said they benefited a lot from coffee shop facilities, while 42 per cent said they benefited a lot from advice and support.
Support services provided by student unions continue to rise year on year, with an increase of 15 per cent in cases at Hertfordshire, and 14 per cent in Cardiff. Academic societies have also increased, with the number trebling at De Montfort and at Chester in recent years.
Richard Brooks, NUS vice president for union development, said student unions should no longer be judged by outdated stereotypes.
"Ten or 15 years ago people went to university, obviously to learn something but also to make friends and have a good time. A lot of policy-makers think it's still like when they were at university, but since the introduction of the £9,000-a-year fees regime in 2012 students have become much more focused on employment prospects.
"Today's students are now much more likely to set up an academic society to provide the academic support that they may feel is lacking on their course.
"They also set up social enterprises, such as a scheme in Liverpool where students grow their own food on allotments and sell it at cost price in the student union, or in Hull where they set up their own lettings agency to improve student housing."
Mr Brooks added: "Student unions are not an outdated stereotype of sticky bars filled with beer-swilling students avoiding their lectures. This is the new face of student life: profitable enterprise with a social edge."
[Source:- Ukeducationnews]