If your idea of hell is being locked in a room, give this enthralling escape game a miss: your team has just one hour to crack the clues and get out of there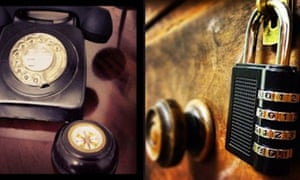 In a nutshell
Escape games are popping up all over the UK, but HintHunt is where it all started. Your team (three to five people, kids aged 9+ with a parent) is locked in a room and has 60 minutes to solve clues and crack codes to get yourselves out. There are two types of room to choose from: a 1940s detective's office and a Japanese Zen room. "Look everywhere," they told us before we went in. "Be suspicious of every single object." A big screen on the wall counts down the minutes but also feeds you helpful hints if you're really stuck. Yep, someone is watching your every move.
Fun fact
The success rate is 50% for the detective room and 45% for the Zen room. It's no doddle.
Best thing(s) about it
It's utterly absorbing and there are totally unexpected twists and turns. It's also a great family equaliser. I got put in my place at one point for assuming I knew best: "Mum!" popped up a message on the screen, "Listen to what your son just said!"
What about lunch?
There are plenty of places outside Euston station. Ed's Easy Diner is as good an American diner experience as you'll find in the UK: burgers from £6.35, fries from £2.95, peanut butter milkshake (big enough for two) £4.55; junior bites for kids 10 and under £4.65.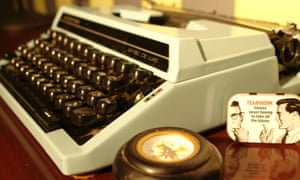 Exit through the gift shop?
Nope. There isn't one.
Getting there
It's a two-minute walk from Euston railway and underground station.
Value for money?
£20.40 to £26.40pp, depending on the size of your team and the day of the week. It's not cheap for an hour's entertainment – we did it as a treat for our son's birthday – but it's a frenziedly intense hour. It took another 60 minutes for our bodies to stop quivering and our brains to stop hurting.
Opening times
11.45am-8.15pm daily.
The verdict
9/10 (but perhaps we're only depriving it of a point because we're bitter – we were two minutes short of escaping).
[Source:- Gurdian]