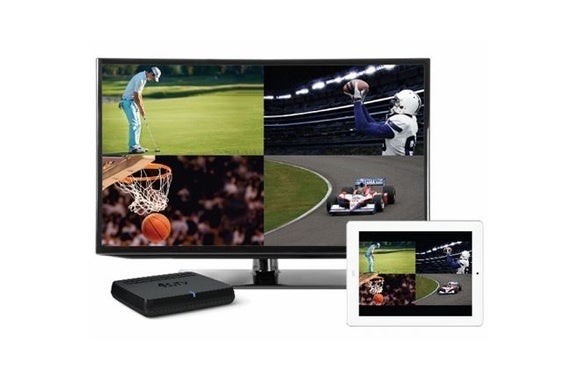 A new crowdfunding project called 4SeTV is hoping to make football Sundays more enjoyable with split-screen viewing on phones, tablets, and televisions.

4SeTV is a four-channel TV tuner box for over-the-air broadcasts, but it doesn't plug directly into the television like most tuners. Instead, it hooks up to a home Wi-Fi router, and streams broadcast channels to an iOS or Android app over the local network. From there, users will be able to beam the video to their television using DLNA or Chromecast. The app lets users see what's happening on other channels, or view four channels at a time in split-screen mode.

It sounds like a lot of extra work—and potential points of failure—compared to just plugging an antenna straight into the TV, but 4SeTV president and founder Hyung Lim thinks the payoff will come when there are multiple games on at once. Even on over-the-air channels like ABC, CBS, NBC, and Fox, Lim said there's usually at least two simultaneous sports broadcasts happening at some point every weekend.

Why this matters: The old-school antenna has become a surprising source for new ideas as more people turn to free HD broadcasts to replace expensive cable bundles. Instead of just serving up the basic signal, companies are finding ways torecord free broadcast shows, stream the video to networked devices, and provide a single interface for broadcasts and online video sources. 4SeTV is yet another attempt to remix antenna-based TV.
Long shots and side bets
4SeTV isn't DVR-capable like some other tuner boxes, which is a shame given that you might want to rewind after big plays. (Lim didn't rule DVR out some day, but said it's not a priority.) There's also no way to view just two or three channels at time, so users may have to put some unwanted channels in the split-screen view until 4SeTV figures out how to add other types of content, such as scoreboards or Twitter feeds.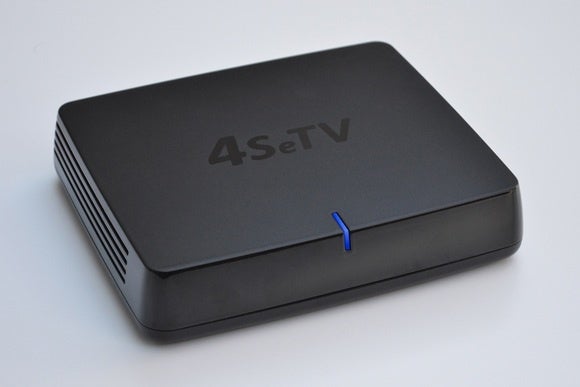 4SeTV is seeking $50,000 on Kickstarter, but this is actuallyt he company's second shot at crowdfunding, after a campaign last fall didn't come close to its fundraising goals. Lim chalks this up to an unrefined pitch and product, and said he's spent the last six months refining both. The new campaign has already raised almost $45,000, though Lim admits that many of the pledges come from friends and other close supporters, along with some backers from the failed campaign who've signed on for a second round.
Lim is also working a second angle alongside the broadcast box, negotiating with pay-TV providers to distribute 4seTV boxes or integrate the technology with their own hardware. A cable-TV company with dozens of sports channels could potentially get more mileage from split-screen viewing, but Lim said all his negotiations are happening overseas, where TV providers have been more receptive. He's hoping success with the retail over-the-air version will help bring U.S. cable companies like Comcast to the table
["source-pcworld.com"]