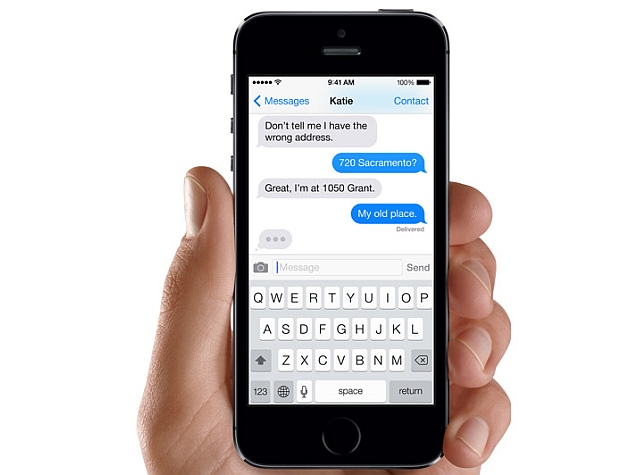 The recent bug on iOS that caused the Messages app to continuously crash on iPhones when a certain text was received in an incoming message now has an official workaround until Apple releases a fix. To recall, if the phone is locked when the 'offending' message is received, the iPhone also supposedly reboots without notice.
First reported back on Tuesday, Apple confirmed the existence of what it calls an 'iMessage issue' on Wednesday, and said it was working on a fix that it would make available in an upcoming software update. Now, it has updated its support page to provide a workaround for the iOS Messages bug.
In a support post titled 'If Messages quits unexpectedly after you get a text with a specific string of characters', the Cupertino giant said, "Apple is aware of an iMessage issue caused by a specific series of unicode characters and we will make a fix available in a software update. Until the update is available, you can use these steps to re-open the Messages app."
Apple first asks users to command voice-based virtual assistant Siri to "read unread messages." Once Siri reads the malicious message, users are asked to make the virtual assistant reply to the message. Once they reply, Apple says, users will be able to open the Messages app again.
Once users open the Messages app, they are advised to swipe left to delete the entire conversation thread. Alternatively, users can also tap and hold the malicious message, and select 'More' when options come up, and then select 'Delete' to remove the message from the thread.
Apple has not yet provided a time-frame for the release of the promised software update to fix the iMessage issue.
["Source-gadgets.ndtv.com"]