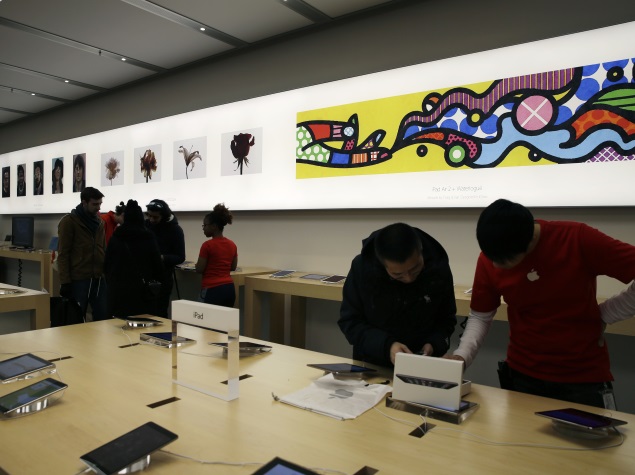 Artist Romero Britto is suing Apple and a design firm in Miami federal court for allegedly misusing his colour-splashed images and distinctive style in marketing campaigns.
The lawsuit seeks unspecified damages from Cupertino, California-based Apple and the design duo Craig Redman of New York and Karl Maier of London, whose company is called Craig & Karl.
Britto's lawsuit, filed on behalf of his Miami Beach-based company Britto Central, makes a number of claims, including copyright infringement and unfair competition. It also asks a judge to halt the alleged misuse of Britto's images.
Apple's "Start Something New" marketing campaign was cited in the lawsuit as one recent example of misuse of Britto art. Officials at Apple and Craig & Karl did not immediately respond to emails seeking comment.
The lawsuit primarily deals with images made by Craig & Karl for clients other than Apple. Redman and Maier have systematically been using Romero Britto artwork to obtain jobs and advance their own careers by illegally trading upon the consumer affection and immeasurable goodwill built by Mr. Britto's decades of tireless work, promotion and investment," the lawsuit reads.
The lawsuit adds that though Craig & Karl's work is not an exact copy, the use of bright colours and repeating patterns is sufficiently distinctive of Britto's work. "This specific combination of visual elements when taken in its entirety creates a distinctive overall visual impression that is uniquely Britto."
So distinctive, that when Apple's campaign first appeared, Britto was contacted by well-wishers congratulating him on the deal with the Cupertino giant, while other business partners were concerned about the deal
["source-gadgets.ndtv.com"]