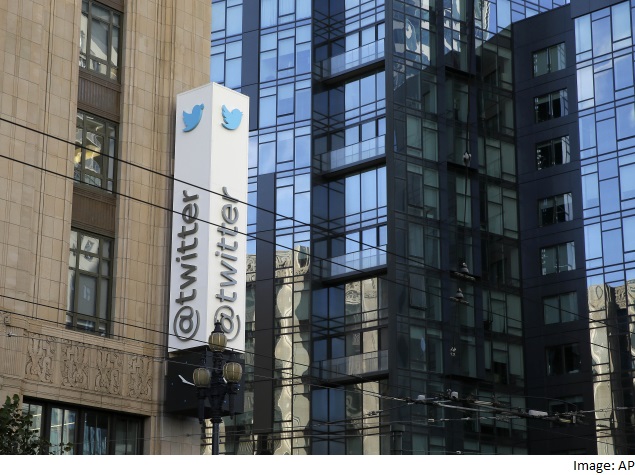 Despite being blocked in China, Twitter is courting Chinese companies to buy advertising space on its service used by more than 300 million people elsewhere in the world.
This week, the popular microblog platform has made presentations to prospective Chinese clients in Shanghai on the sidelines of the inaugural Consumer Electronics Show Asia.
"It's not a coincidence that we are here now," Peter Greenberger, director of sales for emerging markets at Twitter, told Reuters on Tuesday.
"This seems to be a moment in time where Chinese corporations really feel the urge to be global and in fact, there's even a mandate from the government saying 'go global', which is exciting."
The San Francisco-based company already works with Chinese smartphone makerXiaomi, online shopping giant Alibaba Group, white goods producer Qingdao Haier and flag carrier Air China to target customers abroad.
Twitter collected $436 million in first-quarter revenue from advertisers who paid to inject their ads, known as "promoted tweets", in to Twitter users' timelines. The company has 302 million users worldwide.
The Chinese authorities have rendered the microblog unavailable in China without a virtual private network (VPN) since 2009. Still, Chinese entities, including the state news agency Xinhua, use the platform to reach audiences abroad.
Domestically, the Sina Weibo microblogging platform and Tencent's WeChatmessaging app are widely used.
"Obviously we hope the government will change their minds about us but until then, we can only do what we can do which is to help companies go out, that's where our opportunity is," Deborah Ng, who works in public relations for Twitter, told Reuters when asked about Twitter being blocked in China.
In a keynote speech on Tuesday, Twitter Vice President Shailesh Rao told a largely-Chinese audience how business leaders such as Tesla Motors CEO Elon Musk and Air Asia CEO Tony Fernandas use Twitter to connect with customers and investors, and how the platform could be useful for Chinese companies looking to do business abroad.
"We've tried lots of different ways to advertise to overseas customers but at the moment we're focused on using Twitter, Google and Facebook," said Liu Dongchuan, director of advertising at Boyaa, a Hong Kong listed online game developer that began advertising on Twitter in August last year
["source-gadgets.ndtv.com"]