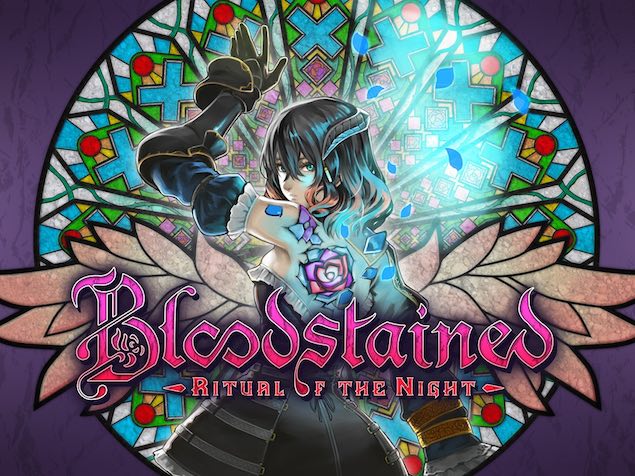 Over the years we've seen Western developers flock to Kickstarter in order to make games as they and their fans have envisioned. From Double Fine's Broken Age to Obsidian's Pillars of Eternity and South Park: The Stick of Truth, there's been a flurry of great games that wouldn't have otherwise seen the light of day.
While a few Japanese developers such as Keiji Inafune have taken to the crowdsourcing platform to fund such projects like Mighty No. 9, the former designer and producer of the Castlevania series, Koji Igarashi, has taken to Kickstarter to realise his vision for Bloodstained: Ritual of the Night. Igarashi is best known for his work on the iconic side-scroller, Castlevania: Symphony of the Night.
This is an exploration-focused, side-scrolling platformer featuring RPG and crafting elements, much similar to classics from Igarashi like Castlevania: Symphony of the Night and Castlevania: Dawn of Sorrow. Michiru Yamane who has been the principal composer for most Castlevania games over a decade will be handling the music. The rest of the team behind this includes staff from Inti Creates, a development company formed by ex-Capcom staff that have most recently worked on Mighty No. 9.
According to the Kickstarter video, Igarashi chose the crowdfunding route for Bloodstained: Ritual of the Night because video game publishers strongly believed there was no demand for games like this. Its been live for barely a day and it has already gotten over $1.2 million in funding. With 31 days to go, we won't be surprised if it ends up being one of the most funded projects on Kickstarter ever. $28 (approximately Rs. 1,800) nets you a digital copy while $60 (around Rs. 3,800) lets you get a physical copy of the game. It will be on the PC, PlayStation 4, and Xbox One. Check out the Kickstarter page for more details
["source-gadgets.ndtv.com"]