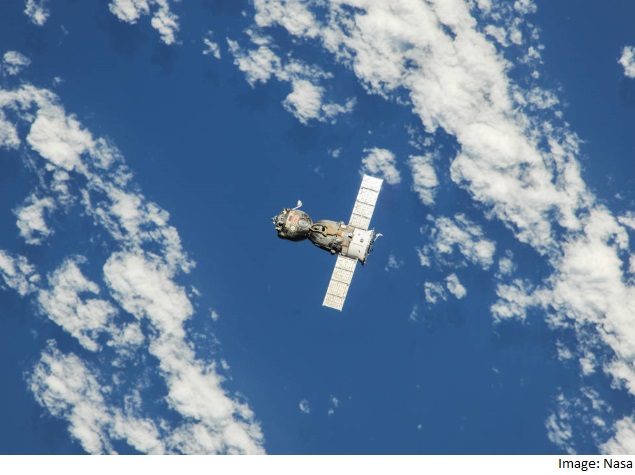 A Russian mission to resupply the International Space Station failed because of a fault with the carrier rocket, the head of Roscosmos space agency said on Tuesday.
The Russian Progress M-27M cargo ship, carrying almost three tonnes (2,722 kg) of supplies, burned up in the Earth's atmosphere last week after ground crews lost control of the freighter shortly after it launched on April 28.
A preliminary investigation showed the third stage of the Soyuz rocket used to launch the Progress cargo ship separated early, Roscosmos head Igor Komarov said, leaving the capsule about 13 miles (20 km) short of its intended altitude.
"There was an unintended separation of the carrier rocket," he said.
A team of three International Space Station (ISS) crew members, who had been scheduled to leave the station later this week, will now return to Earth in June, Tass news agency reported.
The next Progress resupply shuttle to the ISS has also been delayed until the beginning of July and a manned mission to the space station will launch a few weeks later, Roscosmos said in a statement.
The space agency said it would present the final results of its investigation on May 22.
The spacecraft, a Soviet design generally known for its reliability, blasted off for the ISS on April 28 carrying oxygen, water, spare parts and other supplies for the orbiting space laboratory.
Russia sends three or four such spacecraft per year to supply the ISS. Though the ISS crew of six international astronauts is not in immediate danger of running out of essentials, the crash marks the latest in a series of problems suffered by Russia exposing shortcomings in its space programme
["source-gadgets.ndtv.com"]