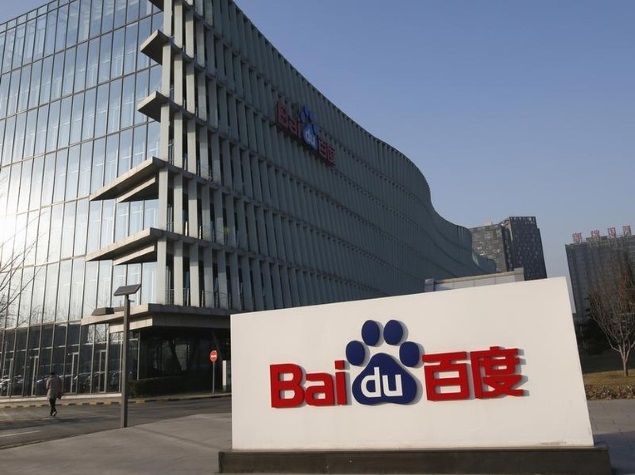 China 's dominant Internet search engine Baidu Inc has fired eight executives accused of criminal behaviour, according to an internal memo seen by Reuters on Tuesday, as the company strives to keep its reputation clean.
A Baidu spokesman confirmed the authenticity of the company memo, but declined further comment.
Chinese President Xi Jinping has overseen a sweeping crackdown on corruption, including in the corporate sector, since becoming state leader in 2013, vowing to go after powerful "tigers" as well as lowly "flies".
Those sacked at Baidu include senior executives in the sales and marketing department, the memo said.
They are mostly accused of "criminal activity" and contravening "company morality", the memo said, without giving details. The memo said the legal authorities have begun investigations and five of the executives have been detained.
Baidu has more than 180 employees at director level, and like many tech companies in China has departments dedicated to uncovering corporate malpractice.
Like Baidu, Alibaba Group Holding Ltd, Tencent Holdings Ltd and Huawei Technologies Co Ltd, some of China's most internationally prominent tech firms, all have internal investigations departments.
In January, Huawei said that between 4,000 and 5,000 employees had come forward to admit misconduct as part of a company-wide crackdown on corruption.
In 2011, Alibaba unit Alibaba.com, a business-to-business ecommerce service, saw its then-CEO David Wei step down after a spike in fraudulent transactions on the site.
Baidu similarly weeded out employees, including some at the director level, for corruption in 2012, 2013 and 2014
["source-gadgets.ndtv.com"]