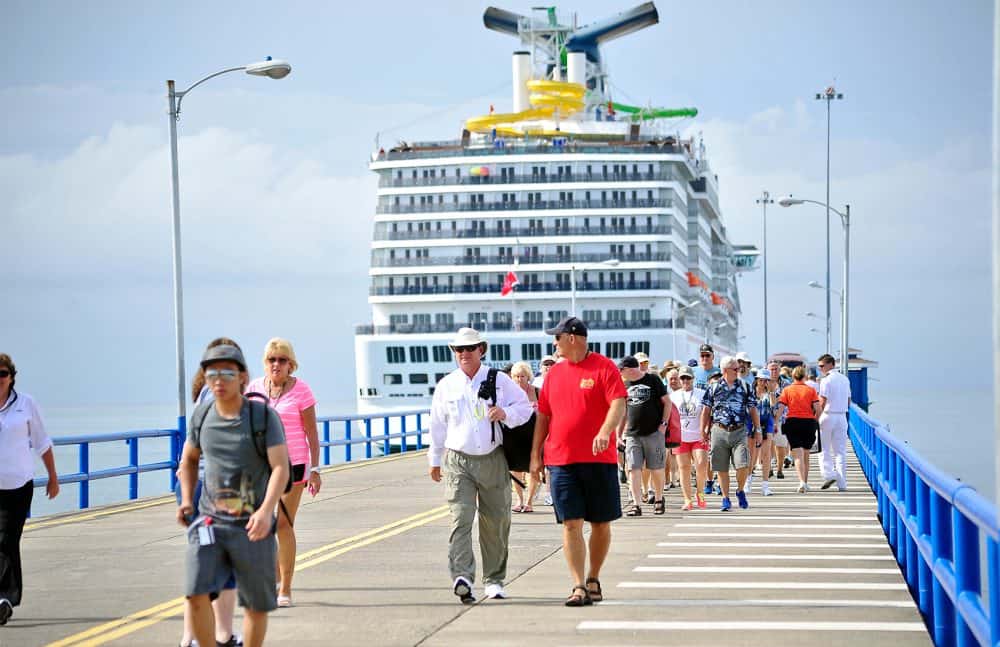 Costa Rica ranks among the top tourism economies in Latin America, according to theresults of a report released this week by the World Economic Forum (WEF).
The country ranked 42 among 141 countries evaluated by the WEF in its Travel & Tourism Competitiveness Report 2015. That's five steps higher than the country ranked in the WEF's previous report.
The ranking took into account a total of 90 indicators in 14 different areas.
In Latin America, only Brazil, Mexico and Panama scored better.
Costa Rica's best scores were achieved in three areas: tourism infrastructure development, visitors' safety and security, and government prioritization of travel and tourism.
Hermes Navarro del Valle, Director of Investment Attraction at the Costa Rican Tourism Board (ICT) said he considered the results very positive. But he said the report also highlighted problems the country has struggled with for many years.
"We are happy with the ranking's results, but we cannot be fully satisfied as we believe Costa Rica can rank higher. We also know that there are still many areas in which we can improve," he said Friday.
He also said Costa Rica's position within the region is very flattering "considering both Mexico and Brazil are world giants and Panama in recent years has increased its investment in tourism promotion and infrastructure."
President of the National Tourism Chamber (CANATUR) Pablo Heriberto Abarca, on the other hand, was not as positive about the report's findings. He said the country's rank in the WEF report "can and should be improved."
As for the parameters that gained the country its highest scores, including tourism infrastructure development, Abarca was emphatic in his disagreement with the results.
"It is clear for us that the country's performance in those three indicators are not as good as they should be," Abarca said.
Improvement needed in cultural tourism, infrastructure
The country's weak spots, according to the report, include the lack of options for cultural and business tourism, and insufficient development of air terminals and port infrastructure.
Navarro said these results are highly subjective as the WEF investigation mostly evaluated quantity over quality.
"The evaluation took into account, for example, how many World Heritage and World Cultural Heritage sites each country has, how many museums and even how many football stadiums a country has. This is completely subjective and purely based on quantity," he said.
CANATUR's Abarca agreed that there's a greater need for improvement in other areas.
"These aspects are important, but for us the main aspect to be improved is the government's priority for the [tourism] sector," he said.
A step toward upping tourism on the government's priority list might have come this week. President Luis Guillermo Solís signed a decree Thursday making tourism a national economic sector within the government's structure. The Solís administration had previously considered tourism a sub-sector of the economy, under the supervision of the Economy Ministry.
Navarro said he hopes Solís' decree will have a positive impact on the next release of the World Economic Forum evaluation.
The tourism industry is one of Costa Rica's main income sources. Last year the sector saw increases in both revenues and visitation, according to official data.
Tourism officials in January reported that revenues from Costa Rica's tourism sector last year totaled $2.6 billion, an 8.3 percent increase over the $2.4 billion registered in 2013, according to figures from the Central Bank.
Officials credited the 2,526,817 international arrivals registered in 2014, an increase of 4.1 percent over the previous year. Those visits represented an increase of 98,876 arrivals by air, land and at ports, ICT reported.
["source-ticotimes.net"]