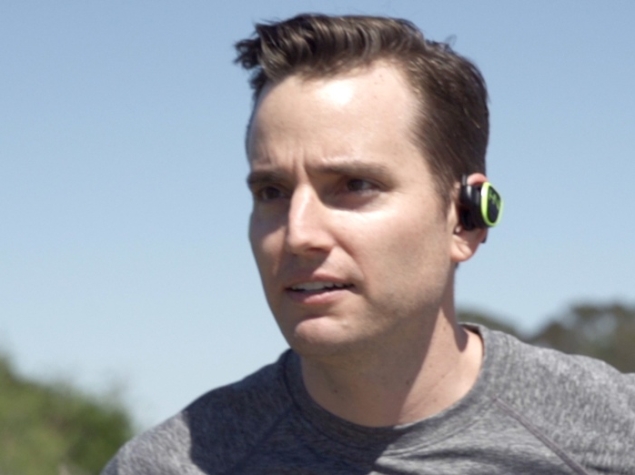 Kickstarter of the Week, we take a weekly look at the latest projects on Kickstarter, Indiegogo, and other crowdfunding sites to find the most innovative and interesting new projects you can back. That's because in the last couple of years, some of the most exciting developments in technology, like the Pebble smartwatch and theOculus Rift exist only thanks to crowdfunding. We're watching out for what comes next.
Of course, the project you back might not get funded, and even if it does, it might not ship. With that caveat in place, we're still fans of the concept, and that's because it has led to so many interesting new gadgets.
This week, one of the coolest projects we saw was the HearNotes Premium WireFree Earbuds – these are a pair of earbuds that are completely wireless. Instead of using Bluetooth, these connect to your devices using a technology called Kleer, and so they come with a transmitter as well.
While there are some stereo Bluetooth headsets available in the market already, the "buds" – the part that has the speaker that goes in your ear – are usually connected with a wire. This can be a little uncomfortable, and can tangle in your pocket.
On the other hand, HearNotes are completely wire-free, and you can just keep them in your pocket and put them on whenever you want to listen to your music.
We've seen this concept before – in fact, one of the biggest crowdfunded projects in 2014 was a pretty similar one called Earin. The project raised GBP 972,592, or over Rs. 9.5 crores. Those earbuds had a claim battery life of only 2.5 hours though, while the HearNotes claim over 5 hours of playback. The HearNotes also come with a wireless transmitter, so you can use them with any device that has a 3.5mm jack.
They are charged wirelessly too – not through thin air though, but via inductive charging – you have to place them on a special charger. They also have a range of 50 feet, which sounds quite convenient to use. The makers claim that the earbuds delivery high fidelity stereo output, and if that is indeed the case, these earbuds are pretty tempting to us.
The two earbuds have a little plastic attachment to provide an ergonomic fit and keep them from falling out of your ears, and come with a transmitter that you can connect to any device with a 3.5mm jack – this means that you aren't limited to using the earbuds with just your phone. The charging pad also doubles as a carrying case.
At the time of writing, the project has crossed $45,000 (over Rs. 28.5 lakh) of a $75,000 (over Rs. 47.5 lakh) funding goal, with over 30 days to go. The project will accept funding until June 8, and if you pledge $299 (approximately Rs. 19,000), you will get a pair of earbuds. Right now, there are early bird tiers for the same earbuds available at $259 (approximately Rs. 16,500), so you might be able to get them for less.
["source-gadgets.ndtv.com"]