The goal of an education startup is no different than startups in another sector: find a need great enough that someone will pay to solve it.
But market needs are not solely defined by the whims of a potential buyer or their ability (or lack thereof) to be influenced by marketing efforts. The buyer's needs– especially in education–are often shaped by the policy context of the system.
The current congressional debate for reauthorizing the Elementary and Secondary Education Act (ESEA), the law which determines federal policy for public schools,  is certain to create new opportunities for businesses and may even create new roadblocks.
Studying Study Island
A great example of how policy dramatically impacted the trajectory of a company is the rise of Study Island.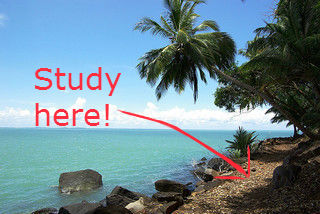 Founded in 2000,Study Island was originally launched to provide a study aide to Ohio students for their graduation test.
The product was popular, and Study Island grew quickly. The company added more states' exams to their portfolio, millions of students, and more product lines and was eventually acquired by Edmentum.
Some criticized Study Island for being a drill-and-kill curriculum product, but even if that is true, why did Study Island achieve such success?
A key policy event was the 2002 reauthorization of ESEA, better known as No Child Left Behind (NCLB). This is the law which created the policy mandates for standards-based assessment.
Would Study Island have achieved success as a business without NCLB? Probably to some degree, since several states were already building standards-based assessments in the early 2000s.
But the rise of Study Island as a business was positively influenced by the passage of NCLB and the swift transition of states to required standards-based testing. Buyers suddenly had a need created by policy pressures.
New Regulations Influence Direction
Many new companies are attempting to repeat Study Island's policy-timed success:BloomBoard is building compliance tools for teacher evaluations. Newsela is helping teachers meet the demands of the Common Core State Standards. Here at Edthena, we're trying to help districts deliver high-quality professional development through video coaching.
But we also see a policy opportunity in the realm of teacher training.
As a quick primer, schools of education must submit themselves for external review by the Council for Accreditation of Educator Preparation (CAEP), which became the sole accrediting body for teacher education in 2013 and ushered in a new set of standards.
CAEP now requires that programs have outcomes information on their teacher training efforts, a need which can be filled through standardized assessment.
One assessment which has gained traction in 35 states, including New York and California, and even has the support of the American Association of Colleges for Teacher Education, is called edTPA. We think this is notable because edTPA uses video evidence and video analysis as part of the portfolio.
As a result, we believe schools of education will be more interested in adopting video coaching platforms to help their teacher candidates practice the self-reflection and video analysis skills required by edTPA.
Catching the Waves of a New Policy
Nothing fundamental to our business has changed since before we became aware of edTPA.
Edthena is still a video-coaching platform used by K-12 school districts and teacher training programs to help teachers collaborate with colleagues and get feedback at specific moments in time on their videos. Video coaching still an idea that's supported by decades of research about how to help teachers get better at teaching.
But behind the scenes, we made decisions to help us meet the policy-driven demand for evidence within the teacher training context. Most notably, we focused our efforts to make Edthena an approved edTPA platform provider.
Building the tools to securely transfer artifacts as part of a high-stakes assessment took a tremendous investment on the part of the company–it was our sole product development focus for nearly six months. That's a big risk for a small company when you consider we couldn't build anything else on our long list of things people really want.
So why did we do it? It was less about the need to build and transfer portfolios and more about helping teacher education programs do the same thing we've advocated all along: Infuse programs with opportunities for teachers to build their skills around being a self-reflective practitioner.
For this same reason, we didn't stop our work on edTPA once the integration was complete. We also partnered with Nancy Casey, a professor from New York, to turn a series of email-based tips into a free site called edTPA Tips.
Riding the Policy Wave Into Shore, Maybe
There's a key difference between my confident descriptions of Study Island's past success and the more cautious language needed for current attempts to align to policy. In education, you don't know whether a policy will provide enough momentum until it has run its course for a while.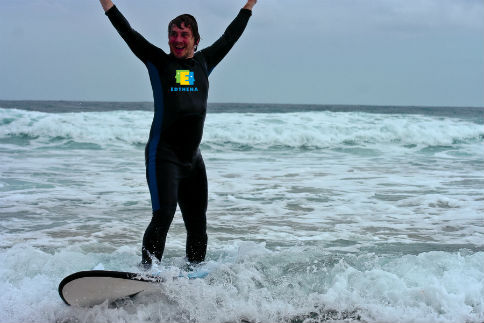 An example of a policy negatively impacting a company is last year's shutdown of inBloom. That company was trying to solve a problem for states around how to store longitudinal student data. But concerns over student privacyissues and a new state policyforced the company out of business.
It's possible that Newsela, positioning itself alongside the common core, could learn a similar lesson. Their business model may struggle given new pressures within states to abandon common core in favor of local versions.
In our own case, positioning Edthena alongside and investing in edTPA tools could be wasted effort if adoption is slowed or derailed by pushback from constituents.
Only time will tell. We have to ride the wave.
_____________
Adam Geller is founder and CEO of Edthena, a video coaching platform for teacher professional development. He started his education career in the classroom as a science teacher.
["source – huffingtonpost.com"]