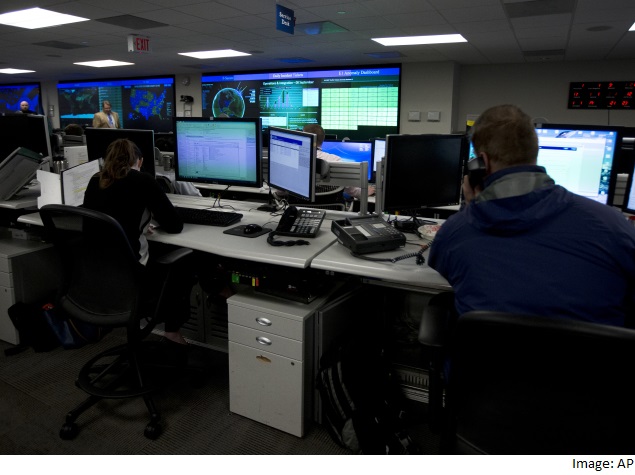 The US government is moving too slowly to counter the Islamic State group's fast-paced online propaganda and vast recruitment efforts, experts and lawmakers said Thursday.The large scale and the lightning tempo of the IS group's social media campaign poses a daunting challenge, particularly for a government bureaucracy ill-equipped to respond quickly or to experiment, experts said.
The IS can rely on "a very large number of people" to promote their message online and "it can afford to have 2,000 people who tweet 150 times a day," said J.M. Berger, a fellow at the Brookings Institution.
"It can afford to have a ratio of two or three recruiters to every one potential recruit who might carry out a lone wolf attack," Berger, who has tracked the IS and other extremist groups online, told the Senate Homeland Security committee.
The United States or others opposed to the IS will need to deploy similar numbers, and declassify photos, videos or other intelligence that can expose the failures of the jihadists in areas under its control, Berger and other experts said.
Daveed Garstein-Ross, a senior fellow at the Foundation for Defense of Democracies, said "the US government has to be able to be more quick to react, to be able to respond at the same kind of speed" as the jihadists online.
In some cases, false claims by the IS have been carried by news media, and the US government needed to quickly release information to show an accurate picture that could undercut the jihadists, he said.
Senator Cory Booker ridiculed the US government's online effort against IS as "laughable." Holding up an iPad at the hearing, Booker cited a paltry number of retweets as proof that the online counter-messaging was failing.
Booker also questioned why so much funding was devoted to what he called "old school media" such as Voice of America broadcasts.
Private "hacktivists" have proven the most effective at combating the jihadists insocial media, often by reporting inflammatory posts and getting pro-IS users suspended from Twitter, according to Berger.
Chasing IS propagandists off of Twitter had a downside, though, as it deprived government authorities of information used to track recruitment, he said.
 ["source-gadgets.ndtv.com"]