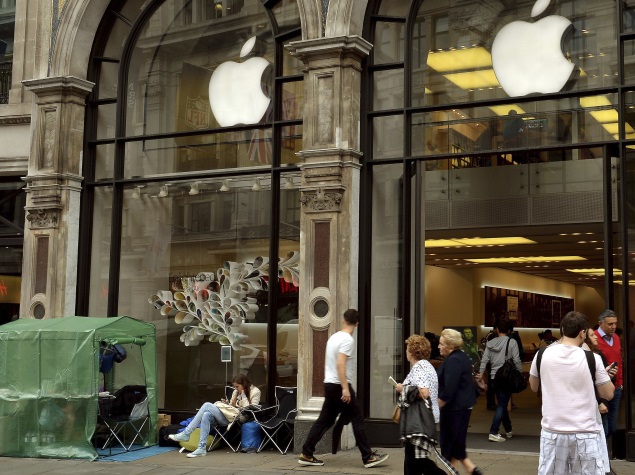 With at least a few months to go before Apple reveals its next iPhone models, a report citing the internal communications of a European mobile operator has tipped September 18 for the start of pre-orders, and September 25 for retail availability in the first wave of countries.Both those dates are Fridays, the day Apple traditionally makes new products available to take advantage of the weekend rush. Interestingly, the early rumour is an echo of a similar one last year when internal communications at Germany's Deutsche Telekom tipped a September 19 launch for the iPhone 6 (Review | Pictures) as early as May, and proved to be accurate. This time around, a British website has claimed to have gotten hold of an email from Vodafone UK to its employees.
However, while the leaked Vodafone UK email tips September 25 as the actual release date, another report by a Greek website (via Phonearena) seems to suggest that the announcement will be made on September 8, which happens to be a Tuesday – the same day as last year's September 9 launch event.
Of course, a September launch is highly likely anyway, but we would still advise readers to take the news with a pinch of salt despite the similarities between last year's leak and this new one.
As for the next iPhone itself, Apple is rumoured to be preparing two or three models for launch this time: an iPhone 6s, an iPhone 6s Plus, and possibly an iPhone 6c. The first two are tipped to be lighter and slimmer than their current-generation counterparts, sporting 2GB of RAM, Force Touch displays, Apple A9 SoCs, and 12-megapixel cameras. The iPhone 6c on the other hand, a model that some analysts now say has been ditched from Apple's 2015 plans, is said to be an entry-level model like the current iPhone 5c is. It would run on the Apple A7 or A8 SoC and have a 4-inch screen.
["source-gadgets.ndtv.com"]