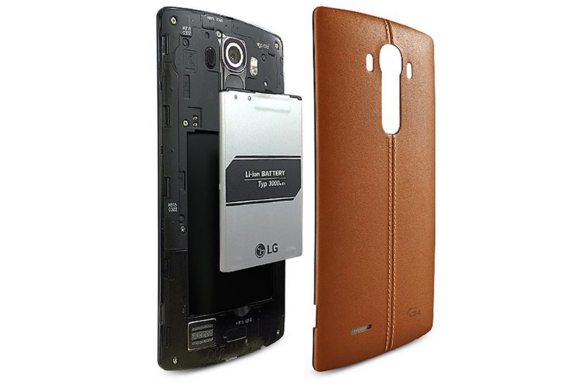 Formidable gadget leaker Evan Blass—a.k.a. @evleaks—stripped away nearly all the mystery from LG's forthcoming G4, dumping a truckload of images and teaser material that shine further light on the next flagship smartphone.
They give us a pretty complete picture as to how the G4 will look, showing a phone that will offer some Moto X-style customization with various back covers. It also sticks close to the current design and aesthetic of the G3.
There are at least six different leather choices and three more traditional plastic options, according to the leak. Also, if you didn't like Samsung's decision to drop a swappable back cover, removable battery and SD card slot with its Galaxy S6, the G4 may be your friend, as it appears to include such options.
The site with the initial photo and spec dump has been taken down, but if you want to peruse all the images you can scroll them through at The Verge. Blass and others later noted the specs listed were from the G3, so those remain an unknown until we hear more from LG—mostly.
LG has been teasing some of the G4's specs in the weeks ahead of the flagship's official reveal. LG previously announced that the display will have a 1,440 x 2,550, or "quad HD," resolution. It boasts 538 pixels per inch, an impressive number for a 5.5-inch screen. The screen will also have Advanced In-Cell Touch (AIT) technology, which allows the screen to respond to touches even if it's wet.
As for the camera, LG is promoting an f/1.8 aperture, which could lead to some impressive low-light performance. That's the lowest f-number we've seen in a flagship phone headed to the U.S
["source-pcworld.com"]