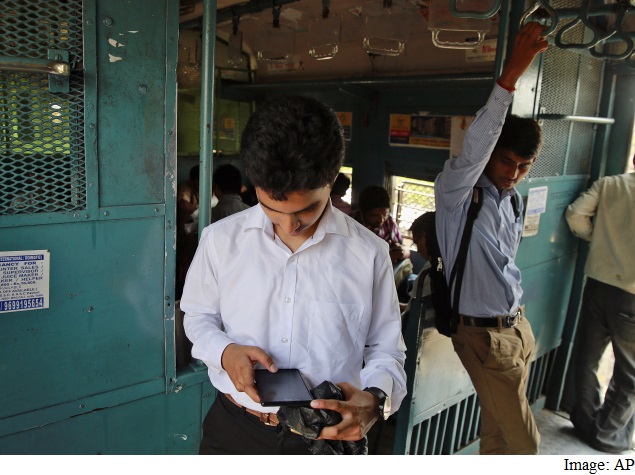 Smartphone sales in India dipped 7 percent in the first quarter this year to 19.5 million units, impacted by change in duty structure and restricted supplies from China, Cybermedia Research on Wednesday said.
The overall mobile handsets market in the country, including feature phones, declined 15 percent to 53 million units in the January-March period, compared to the previous three months (October-December 2014).
Of the total shipment, 37 percent (19.5 million) devices were smartphones. Feature phone shipments slipped over 18 percent quarter-on-quarter in the reported period.
"With major announcements of new handsets and entry of some new brands happening in a big way in Q4, 2014, there wasn't really something very exciting in the market for customers that could push up sales in Q1, 2015," CMR Lead Analyst Telecoms Research Faisal Kawoosa said in a statement.
Also, a change in duty structure and the impact on the supply chain due to the Chinese New Year festivities contributed to the market contraction, he added.
The Korean handset maker Samsung increased its share in the smartphones segment to 27.9 percent in the first quarter of 2015, up from 23.7 percent in October-December 2014.
"Samsung's ability to add to its portfolio in all the major price segments within smartphones by launching new models in each of the entry-level, mid-range and high end segments of the market contributed to this increase," Kawoosa said.
Micromax, at second spot, registered a decline in market share in smartphone segment to 16.2 percent in the said period, from 17.8 percent in the previous quarter. Intex emerged third with a 9.2 percent market share.
"While seasonality had its play in this quarter, some players also need to revisit their strategies and perhaps not rely very heavily on online sales," CMR Telecoms Analyst Karn Chauhan said.
He added: "E-retailing works effectively for a brand aiming for 0-5 percent or 5-10 percent of the market share and those without a wide portfolio like Xiaomi and OnePlus.
"But, if you are Micromax, having a double-digit market share of middle to higher order price segment handsets, trying to replicate what Xiaomi and OnePlus are doing isn't a very good idea."
["source-gadgets.ndtv.com"]