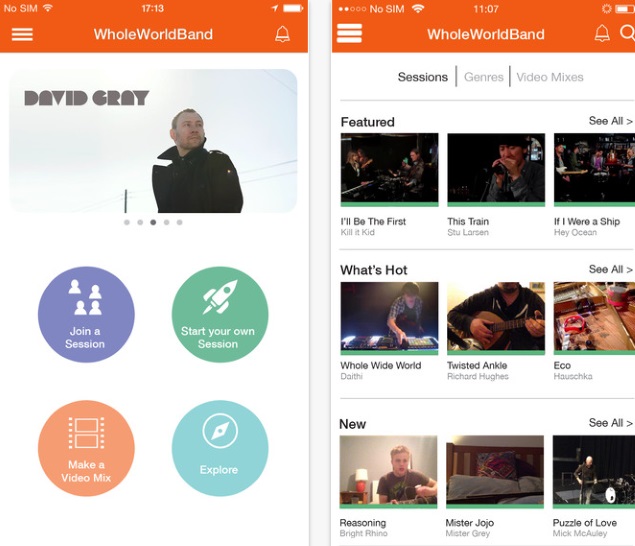 A new app, called WholeWorld Band, encourages users to create their own music by building around song stems uploaded by artists.
Foo Fighters drummer Taylor Hawkins, Roxy Music guitarist Phil Manzanera and jam band Umphrey's McGee have all contributed to the WholeWorldBand app, rollingstone.com reported.
Hawkins has provided a video session that enables fans to write their own songs with the Foo Fighter on drums.
"I was kinda imagining some sort of song in there, but I want you guys to be creative and think of your own thing," Hawkins told WholeWorldBand users.
Manzanera has brought his cover of Kanye West and Jay Z's Watch the Throne single 'No Church in the Wild', a song that featured a sample of Manzanera's "K Scope."
"The whole process is about musical recycling," Manzanera said of the app.
"And I really hope that you join in that recycling process," he added.
Umphrey's McGee have offered up the multi-track stems for their new single 'Bad Friday', plus a version of the song where 16 bars are left open for guitar-playing fans to fill in with their own solo.
The Police's Stewart Copeland, the Rolling Stones' Ronnie Wood, Eurythmics' Dave Stewart and many more have similarly dropped sessions onto WholeWorldBand, with the resulting fan-made tracks being posted on social media
["source-gadgets.ndtv.com"]