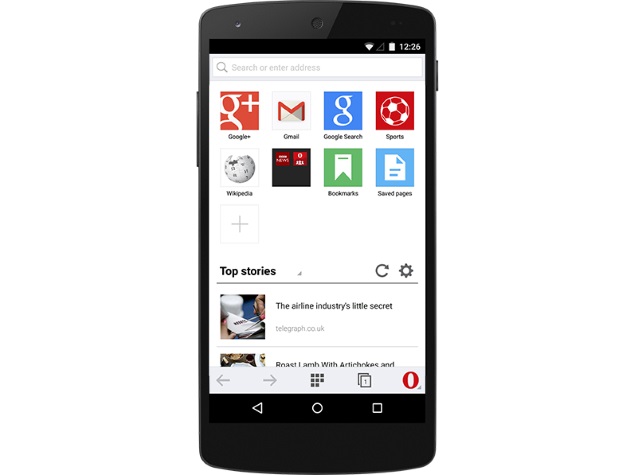 Norway's Opera Software on Tuesday launched a new version of the Opera Minibrowser for Android phones, hoping to more than double its smartphone user base by the end of 2017.
Google's Android is the most widely used operating system among mobile phone makers.
With the launch of Mini 8, Opera aims to lift its smartphone user base to 275 million by 2017 from the current 130 million, increasing the total to 350 million when including around 75 million users of less advanced feature phones.
The purpose of using Mini, which has become particularly popular in many developing countries, is both to speed up online surfing and to cut costs, as the browser can compress data by up to 90 percent.
Smartphone customers generally do much more online surfing, making them far more valuable than users of feature phones although Opera Software doesn't give revenue figures per user.
"It's complicated, we have customers in 200 countries and more and more of them are using smartphones and fewer are on feature phones," Opera investor relations chief Petter Lade told Reuters.
"Our target is to have 275 million smart phones and 75 million on feature phones, this will be our total target for mobile users for 2017," he added
["source-gadgets.ndtv.com"]