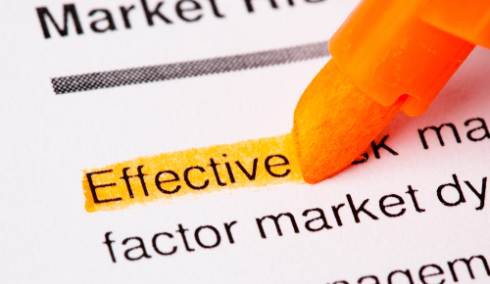 You just cannot afford to be faint-hearted if you wish to be a successful entrepreneur. Running any business could be an extremely challenging affair. It takes a lot of perseverance, dedication and hard work to attain your business goals and aspirations. Whether you are a young entrepreneur just starting a new business or someone who is already in business, it is always a good idea to seek advice from those entrepreneurs, who have achieved success in their ventures.
If you follow the tips given by experts and stay clear of the pitfalls, you are sure to be a successful entrepreneur in the long run. Here are some important tips that would help you find a way through the various challenges of entrepreneurship.
Pay Serious Attention to HR
You must recruit the right kind of people if you want your business to prosper and succeed. After all the success or downfall of a company depends largely on the kind of people you have recruited. The selection process should be conducted with utmost care. You must keep in mind that habitual turnovers could prove to be extremely time consuming and may damage company reputation and work culture.
Realize the Importance of Employees
Employees are an integral part of any business. The success of a business is not because of its product or service, its corporate culture or supply chain. The success of a company primarily depends on its team bound together by a specific vision and common purpose.
The most well-designed business plan would surely be a total flop if it is not executed by a proficient, dedicated and enthusiastic staff. This is applicable especially in situations when things aren't going your way. If you have a proactive, smart and friendly team, they could raise the motivation for the entire firm and work towards averting any disasters, maybe even turn your weaknesses into strengths.
Plan Meticulously and Set Targets
An entrepreneur should be ready with his action plan. You should do precise planning and set realistic goals and targets. It is always better to execute plans keeping deadlines in mind. Try to fulfill those deadlines. You may come across various hurdles, but do not lose sight of your aspirations. Challenges are inevitable so you may need to chalk out new strategies to encounter the obstacles and march forward towards your goal.
Hire Efficient People
Hiring people who are capable of leading from the front is essential. Often when things are not working out as they should, the staff is disheartened and naturally, good ideas stop coming by. A leader should have the intrinsic quality to inspire his team. He should lead by example and take tough decisions. Hire brilliant people who can function well as a team. Work towards achieving synergy. It really helps if you are focusing on expands and setting outcomes that are measurable, passionate, bold, positive and most definitely, written. It is important to emphasize on execution and quality rather than worry about growth.
Look for Confidants and Mentors
Always look for opportunities to learn more. Look for mentors who can give you professional advice. Someone experienced in the same trade could give you expert tips. It is a good idea to keep learning and gathering more experience. Skill development is definitely an ongoing process. Never shy away from taking advice from people who have established themselves despite odds.
Things to Remember
A successful entrepreneur is one who is willing to act and take risk without really worrying about failure. If you really aspire to be successful, your goal should not be success. Instead you should devote your energy towards being remarkable, or being significant. Success is bound to follow then. It really pays if you are competitive, but never compromise on values. Staying true to principles and beliefs always works wonders. If you opt for something that is of immense interest to you, you would love to do it on your own and not be compelled to do it.
Author Bio: Teagan Michaels is a consultant in the private finance sector- http://www.nationaldebtrelief.com/. She is presently working with a debt relief company. She advises clients on wealth management.