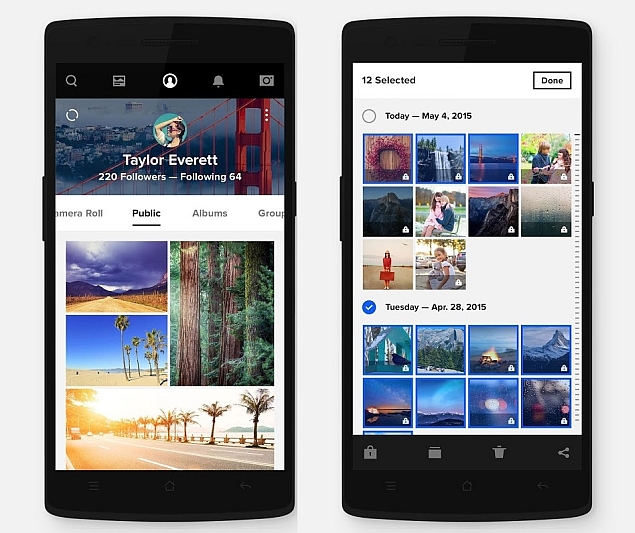 Yahoo on Thursday pushed out a major update to its Flickr apps on mobile and desktop platforms, as well as the Web service, completely overhauling the UI. The updated apps for Android, iOS, Mac, and Windows are now available. The design changes help users better organise their photos along with easy locating and sharing of images and videos.
The company says the major UI design revamp of Flickr will let users take advantage of the 1TB of free storage available to them. That amount of storage could pose a challenge for certain users when it comes to sorting out the larger number of images and videos they upload to the service.
"At Flickr, we've dreamed of creating a space where you can store and manage a lifetime's worth of memories – imagine having half a million photos in one place! We've redesigned Flickr and now you can easily and effectively upload, view, organize, edit and share your lifetime of photos and videos across desktop and mobile. Today, we're introducing a number of exciting tools, as well as a complete refresh to our mobile apps, that will help you take advantage of the 1,000 GB of free space we gave you in 2013," said Tim A. Miller, Head of Engineering, Flickr on the company blog post.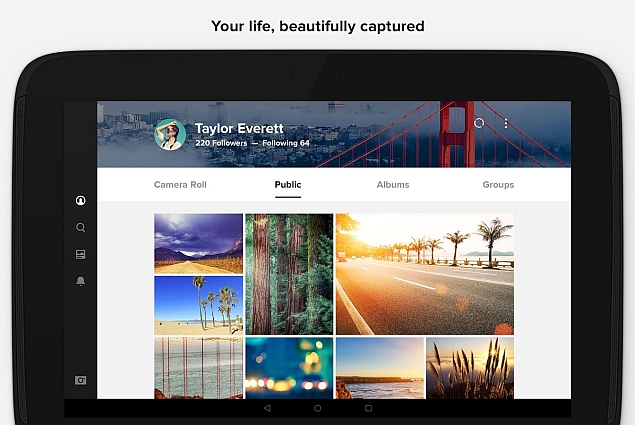 The firm has introduced a feature called 'Camera Roll'. The feature lets users scroll through several images and videos in a timeline view that is also powered by the advanced image recognition technology. Notably, the firm has been testing this feature for several months. Sharing content to other social media websites likeFacebook and Instagram, and date-wise downloading of content in zip files, has also been made easier
Yahoo has also brought the Magic View feature that automatically organises the images under more than 60 categories such as landscapes, animals, black & white, and portraits. Albums on Flickr can be easily created and grouped with large and small images to package and share without creating a new album via the Swipe Selection functionality.
The new Unified Search will let users utilise common phrases to search for images. Users can also search based on places, holidays, date, and even by depth of field. Yahoo has also introduced the Uploadr feature for Windows and Mac, and Auto-Uploadr for mobile devices. As a part of the new feature, all files uploaded are marked as private, and duplicates are deleted automatically. Batch uploading and batch deleting have also been included.
For image editing an updated suite of editing tools and filters has been introduced as a part of the Flickr update. Flickr will now remember the edit settings of an image once the user edits an image in the device. White balance, Photoshop-style edits and exposure controls are some of the few
["source-gadgets.ndtv.com"]