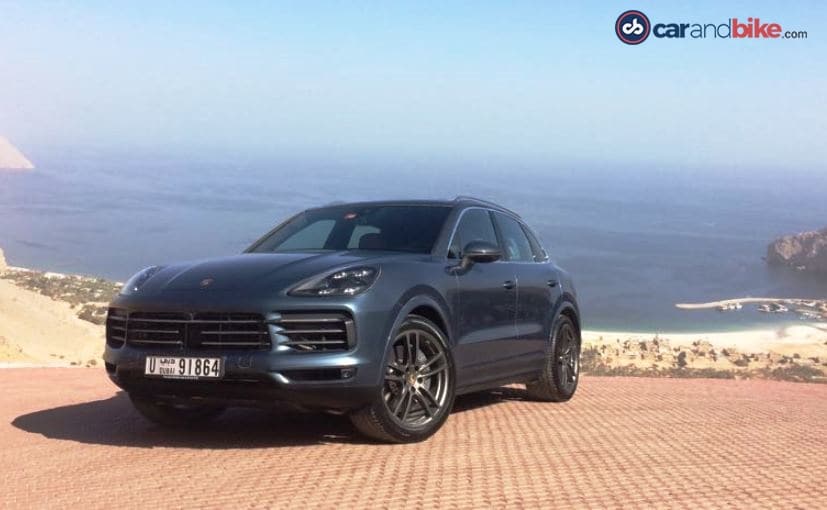 Highlights
The Porsche Cayenne has been one of the bestselling Luxury SUVs
The new-gen model comes in 3 trims – Cayenne, Cayenne S and Cayenne Turbo
The Cayenne employs the MLB platform like the Audi Q7 & Bentley Bentayga
Evolution, per say, is a topic which has been at the centre of a lot of discussion lately and no matter which side you take, you're equally responsible for proving that Darwin was indeed scientifically and psychologically right! Porsche too takes its inspiration from Darwin's theory. Evolution has seen man turn from an ape to well, whatever we are now. Porsche, however, have done a one better than human evolution, and with the new generation of the Cayenne, it only goes to show that you really can improve on perfection. Now, this statement might have given the verdict away but hang on, there's a lot more to tell.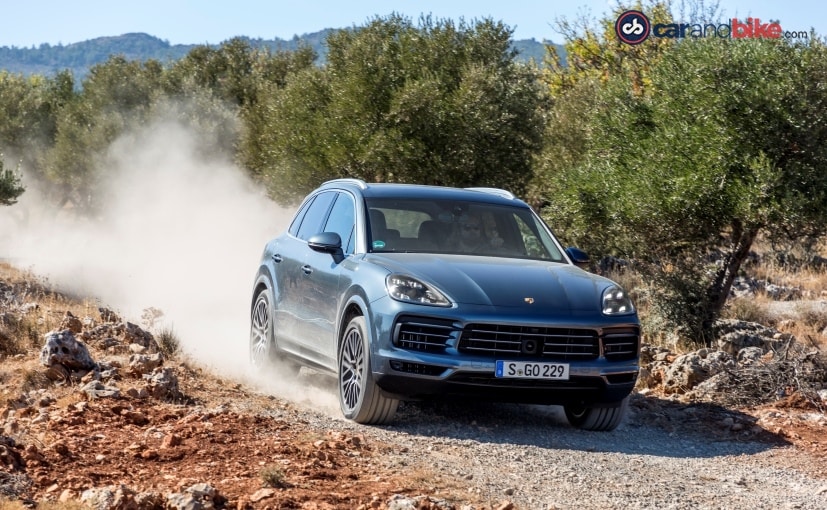 I call it a gradual evolution because this is the third generation of the Cayenne and it's been around for close to two decades! First launched in 2002 globally, the Porsche Cayenne has been one of the bestselling Luxury SUVs in the world and India too has to be given credit for its success. More than 7,70,000 Cayenne's have been sold since 2002 and though there might have been a lull in the middle because of the emergence of the Macan, Porsche knows that it's the big SUV that brings in the moolah. The third generation then, is more than just a reminder of the legacy of the car which has been a frontrunner as far as worldwide sales for Porsche is concerned.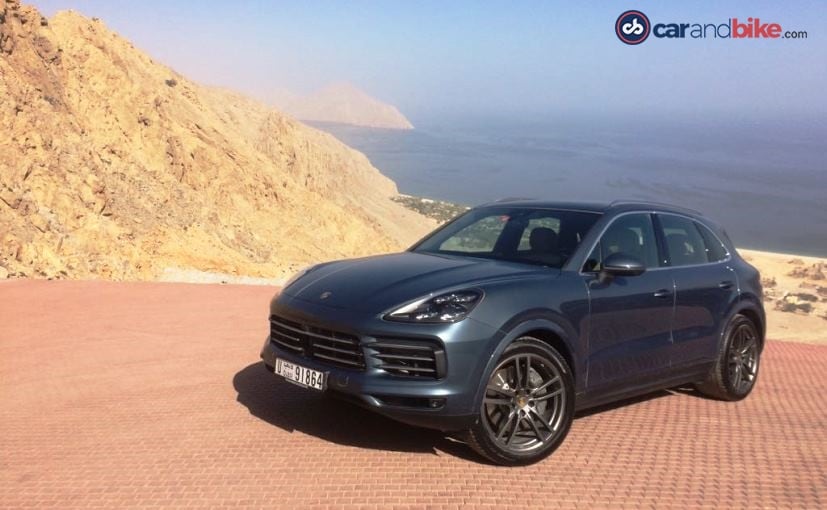 The new Cayenne, therefore had to be better than before which is why it's based on a vehicle architecture for which Porsche was not the engineering lead. The company has used the VW Group's MLB platform, whose development was primarily handled by Audi. It's the same platform that underpins the second generation of the Audi Q7 and even the Bentley Bentayga, which is why the Porsche shares a lot with both these cars. The new Cayenne shares the basic structure, the drivetrain layout and even the suspension hardware which includes the three-chamber air springs (which are optional on the Cayenne and Cayenne S). There's also the 48-volt powered active stabilizer bars and rear-wheel-steering system that are optional across the range.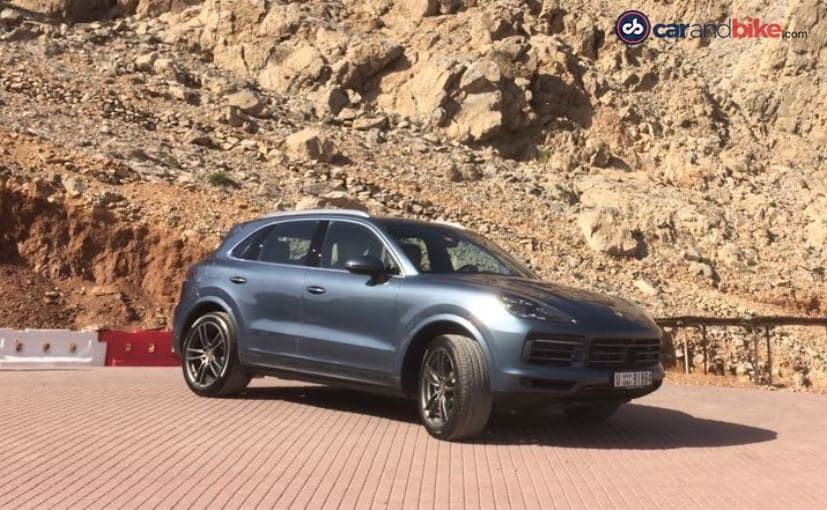 The Cayenne is now longer and wider than before but the wheelbase has remained the same, so clearly there was enough space at the back of this 5-seater SUV. But this means the boot is bigger and now there's 100 litres more available to stock whatever you want. The cabin too is pretty swanky and it resembles the one on the new Panamera. You get a 12.3-inch HD infotainment touchscreen, haptic switches on the centre console, and an instrument panel with an analogue tachometer flanked by two 7.0-inch HD display screens, which provide you with details like G-force, tyre pressure monitor, navigation and even fuel economy. And yes, there's Apple CarPlay too in there!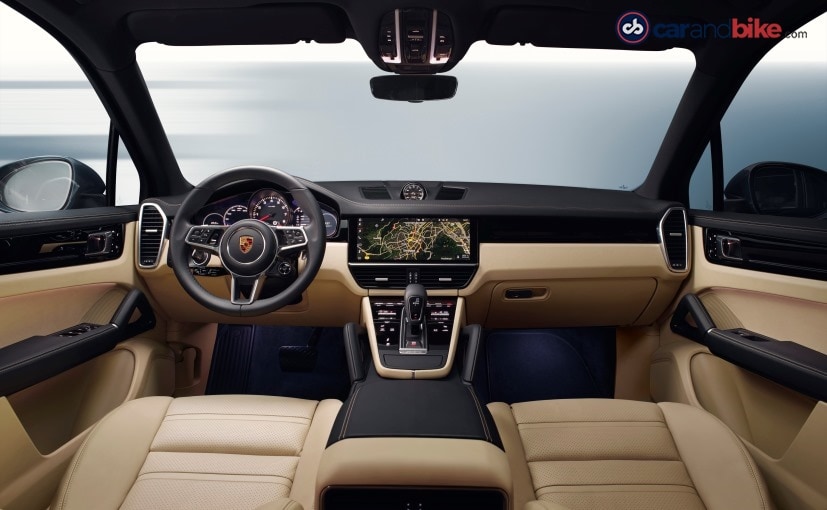 However, not everything is a hand-me-down from the Panamera. The Cayenne stands out on its own with a new brake technology which is called the Porsche Surface Coated Brakes (PSCB). The technology makes its debut on the new Cayenne and is composed of cast-iron brake rotors coated with tungsten carbide, which help in increasing friction thus reducing dust and the rotor's life is improved by almost 20 per cent. It's not standard technology though, you'll get it as an option on the other models only if you choose 20 or 21 inch wheels.
The fun package though is under the hood and I got to drive both the Cayenne and the Cayenne S; sadly the Turbo couldn't make it in time (as paradoxical as it may sound). But the new six-cylinder engines are quite a treat. The Cayenne gets the 3.0-litre V6 producing 335 bhp and the 450 Nm torque kicks in from as low as 1350 rpm, so you don't feel a lag at all. It comes with 4 driving modes – Normal, Sport, Sport+ and Individual and you can't help but move that rotary dial on the steering wheel and toggle through all of them. The company has been able to justify that 'performance' tag it has given the Cayenne and this one oozes confidence. Now, I have to say here, that I drove in a controlled environment, where we weren't exactly doing earth shattering speeds, because we were adhering to speed regulations and most of our time was spent checking out the off-road prowess of the Cayenne.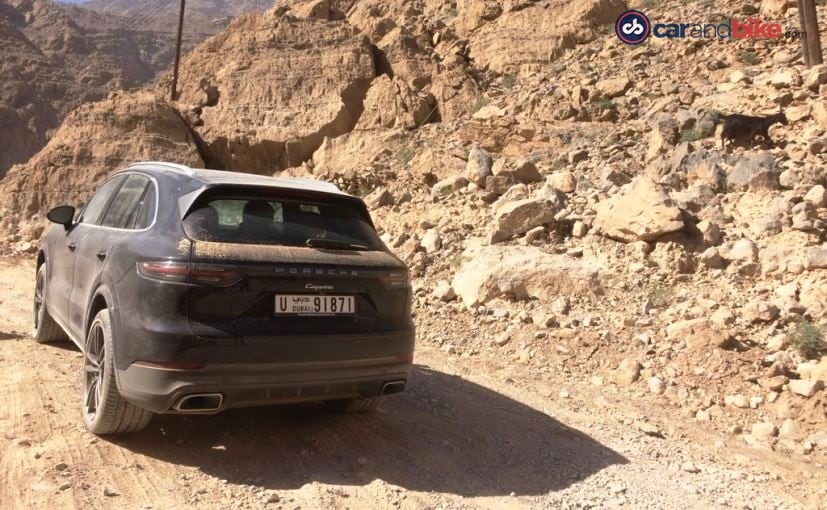 Frankly, though it has the all-wheel drive system and two lockable differentials as also presets like Gravel, Rock, Mud, Sand, Snow, the owner wouldn't necessarily take it out into the wilderness, but Porsche insisted that we get to do a route which was essentially driving through rather tough terrains. This helped us engage most modes and even check out the electronically controlled Hill Climb and Descent driver assist features. Once engaged, the assist systems do not deactivate till you do so manually. The driver assist system also works together with the radar guided cruise control and this comes in very handy especially when you're driving in a trail and lose concentration for a fraction of a second. The Cayenne did well in a terrain which is similar to what you might encounter in Leh Ladakh but we wait to see what it can do in wet conditions, especially here in India.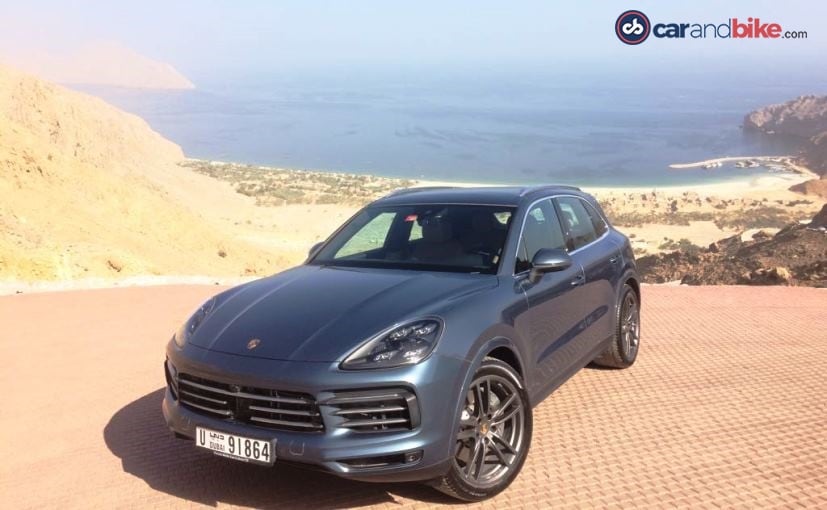 The Cayenne S gets a new 2.9-litre V6 which is good enough for 434 bhp and 550 Nm of peak torque. It's a treat one as 0-100 kmph takes just 5.2 seconds with the top speed rated at 265 kmph. It's on this one that I engaged the Sport+ mode and immediately the optional adaptive suspension stiffened up and it all came together. The exhaust rumbled a bit and my heart beat that additional beat and the feet tapped to the music and off I went devouring corners, but it was a brief moment and well, it mattered as long as I enjoyed it. Both the cars I drove came with the optional Porsche Dynamic Chassis Control (PDCC), which has an electrically operated anti-roll bar system which provides quicker response times than the older car's hydraulic system and yes, it was eager to go but we had it on a leash. We missed the Turbo, for sure because during our presentation we were told about an active spoiler, which we couldn't wait to see and film. The Turbo gets this as standard. The active spoiler automatically changes its angle by 20mm to increase downforce if one is doing speeds in excess of 160 kmph. The angle is further increased to 40 mm in the Sport+ mode. If the sunroof is kept open, it takes this into account and further modulates to 60mm so that the car is still aerodynamically better. It was fascinating and I was just plain sad, that I didn't get a chance to see it.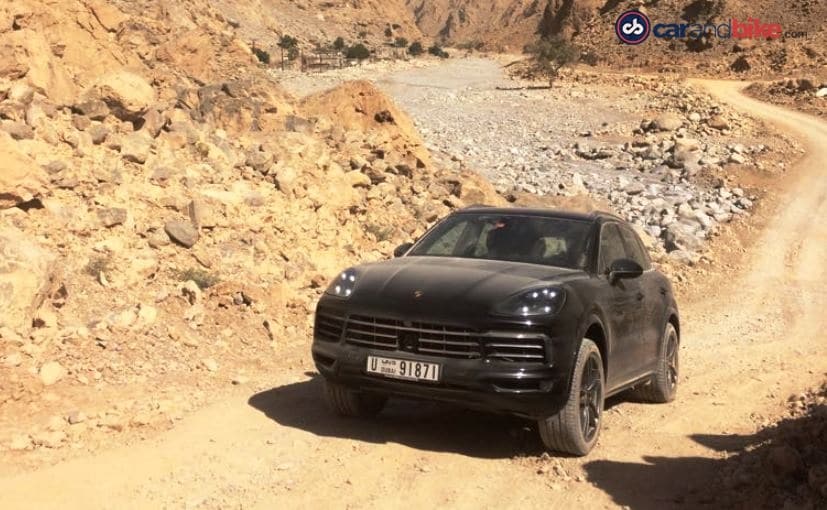 However, the Turbo is going to come to India and we might not get the Cayenne S. Porsche plans to launch the car in June here and we'll see the Cayenne and the Cayenne Turbo make their way here. If, you've realised, I've skipped the design part entirely, but that's because there isn't much change there. As Porsche puts it, 'We have just improved on perfection' and well, if that design has worked its wonders for more than a decade, why change it? There are some new bits of course, like new LED headlamps, a new front bumper and yes a new and better looking rear.
It'll come to India with a price tag of over ₹ 1 crore and yes, it will go on to become one of the best-selling Porsche of all times. It's lost its lead to the Macan, but with the new one, it's probably going to boil down to the survival of the fittest!
["Source-ndtv"]