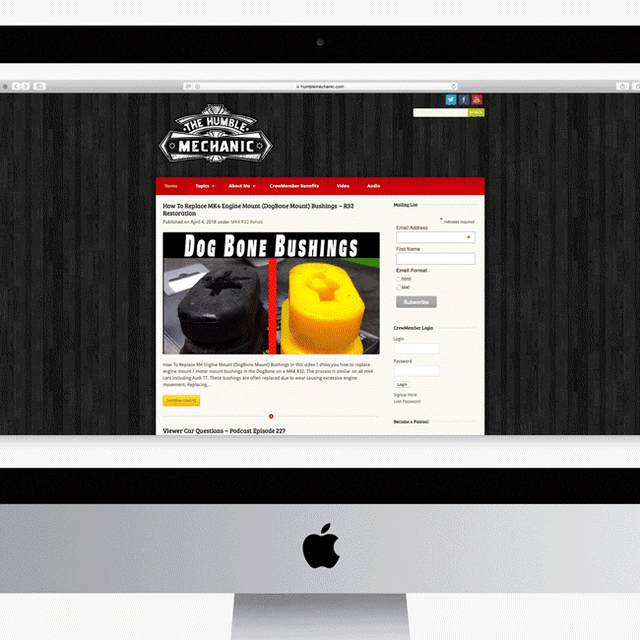 We try to cover as much of the car universe as possible to bring you the best news, reviews and insights concerning all-things automotive. But, there is a reason there are so many websites are dedicated to the car and motorcycle industries: it's just too damn much to cover. There are a few stops any enthusiast should add to his daily beat.
Hooniverse
Hooniverse has a little something for everyone, so long as you love driving — industry news roundups, car reviews (classic and new), caption contests and more. Hooniverse also runs a podcast and youtube channel that are worth a follow as well
Speedhunters
Speedhunters is one of the most internationally-focused car sites you'll find on the web. Not only does Speedhunters feature professional contributors and photographers all over the globe, they also dive into nearly every form of car culture and motorsport, no matter how niche or obscure it may seem.
Hemmings Daily
Hemmings is best known for its classic auctions and car-culture community, but if you head over to Hemmings Daily, you'll see it's a lot more than just listings. Hemmings Daily will give you a dose of the stories behind barn finds, unique used cars for sale and stories on anything to do with the history of cars and motorcycles.
The Humble Mechanic
The eponymous Humble Mechanic used to be a professional Volkswagen mechanic and originally started the blog to help his customers. From there, his popularity grew to the point at which he began fielding questions from the internet at large. The Humble Mechanic features videos, podcasts and blog posts dedicated to how-tos and answering any questions his viewers have in a quest to help everyone become a little bit more car-knowledgeable.
The Truth About Cars
The Truth About Cars is best known for its no-holds-barred and borderline incindiary approach to the automotive industry news cycle. TTAC built its repuation on cutting through the fluff and BS you'll find from bigger publishers and getting right to the point, no sugar-coating included.'
["source=gearpatrol"]