Nearly six years after the original game that has been downloaded, wait for it, more than 2 billion times, will come the second part of the Angry Birds franchise, dubbed simply Angry Birds 2. For now, the contents of the game are just a teaser that Rovio issued, announcing that the sequel will be announced on July 28th.
"Bigger, badder, birdier" is the game's motto for now, at least until Rovio takes the stage in San Francisco on Tuesday, the 28th. While we were waiting for the Angry Birds 2 sequel, Rovio released not two or three, but 14 different Angry Birds variations, such as Rio, Space, or Star Wars, so we haven't been exactly left playing the same thing over and over.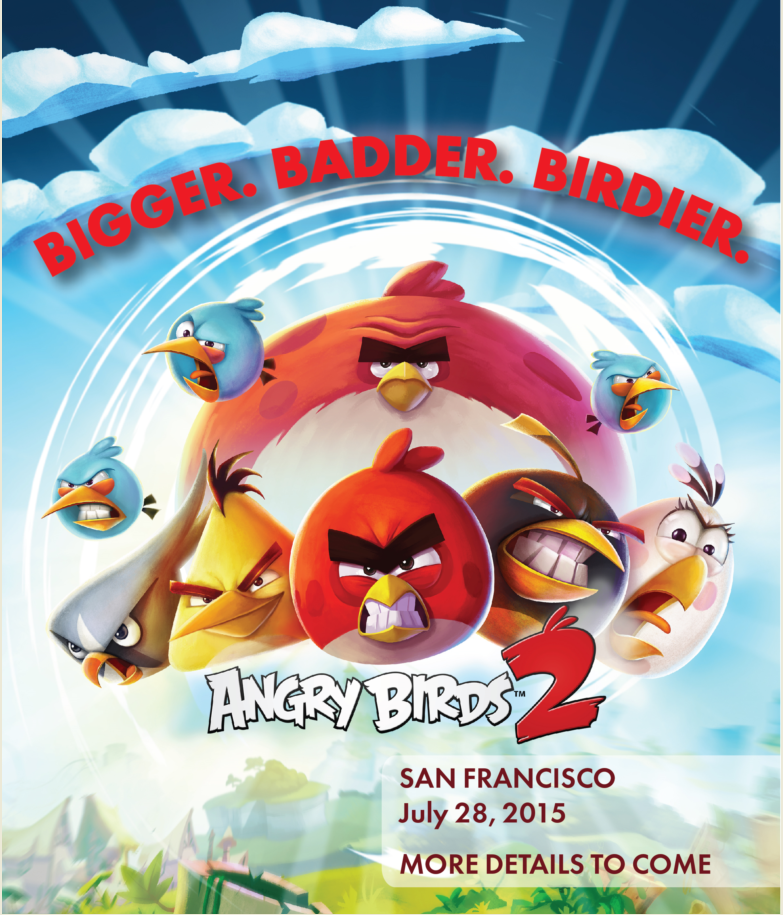 Still, Angry Birds is the game that defined a whole mobile generation, and opened the floodgates for other money makers that defined a casual gaming lifestyle like never before, so we will be waiting with bated breath to see what's in store come July 28th.
[SOURCE- "phonearena.com"]