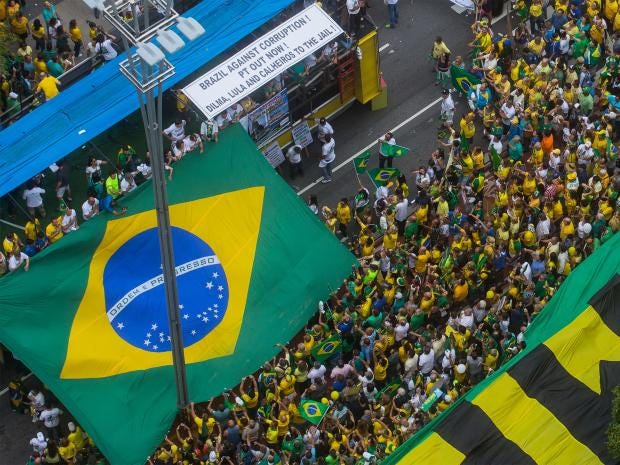 For the first time in Brazil's political history, a former president is expected to become a serving minister in a bid to stop the government of Dilma Rousseff collapsing under a mammoth corruption scandal, and stave off the threat of presidential impeachment.
The unprecedented move to appoint former President Luiz Inácio Lula da Silva (best known as Lula) to a key ministerial role in President Dilma Rousseff's government also, many observers noted, provides protection for the former Brazilian leader from arrest over corruption investigations at the state-owned oil firm Petrobras. It came ahead of Brazil's Supreme Court ruling on whether to bring impeachment proceedings against Ms Rousseff.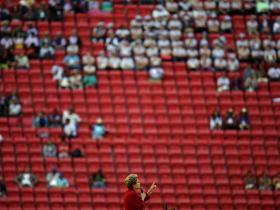 Read more
Brazilian President Dilma Rousseff facing make or break fortnight
Opposition parties reacted with fury at the news and vowed to take court action to annul the appointment. Democratic leader Senator Ronaldo Caiado said: "If the appointment is confirmed, Lula will have admitted his guilt and is a fugitive of justice. This is an unlawful and illegal action."
Lula, who served as president leading the Workers' Party (PT) between 2003 and 2011, was detained for questioning earlier this month by federal police over corruption allegations and has come under increasing pressure to take up a cabinet position.
The "crusading" federal judge, Sérgio Moro, who is overseeing the vast Petrobras investigation, known as Lavo Jato (Car Wash), was instrumental in requesting Lula's detention on charges of money laundering, accepting bribes from a construction company, illegal favours benefiting the Lula Institute and for taking part in the multibillion-pound corruption scheme at Petrobras. Lula denies the charges.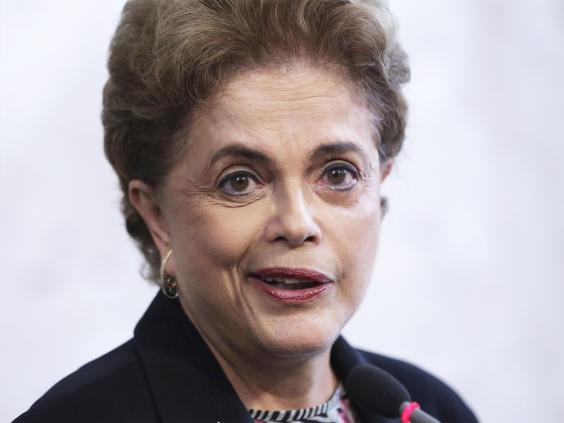 By taking up a cabinet position, the ex-president Lula gains a "privileged forum", which means that he cannot be prosecuted by Judge Moro. "Privileged forum… means that the case (and all the evidence) must be referred to the Supreme Court," said Claudio José Pereira Langroiva, a professor of criminal law at the Sao Paulo Pontifical Catholic University.
According to the Workers' Party president, Rui Falco, Lula "deserves the respect of his office and the respect of his legacy". Mr Falco acknowledged to The Independent that appointing him to Ms Rousseff's cabinet was a "difficult decision to take", but added he supported the "argument that Lula must take up a ministerial position regardless".
Mr Falco denied that nationwide marches over the weekend, which saw more than 3.5 million protesters take to the streets, were a damning indictment against Lula or Ms Rousseff. "The protesters were marching against government policies and the ongoing corruption scandal," he argued.
Mr Falco's party vice-president, Paulo Teixeira, said Lula "deserves special treatment" as the thrust of the case against him is being "pushed unfairly by the opposition". He said: "Lula needs to be given a fair and democratic hearing, which will not be afforded him if the case is judged by Moro."
Political observers argued that Lula cannot "do magic" and automatically repair the political crisis and damaged Brazilian economy, which shrank 3.8 percent last year. Brazil hosts the Olympics in Rio de Janeiro in August.
On Wednesday, the Supreme Federal Court is expected to rule on whether impeachment proceedings against President Rousseff should proceed. The beleaguered president, and former protégée of Lula, is blamed by her opponents of destroying the economy. She has rejected calls to resign despite Brazil's credit rating being downgraded to junk status, unemployment rising and predictions of the economy contracting further in 2016.
She is also facing charges that her re-election in 2014 was funded by "dirty money". The Supreme Electoral Court is examining whether her office should be invalidated. She denies those claims.
The crisis threatens to engulf Ms Rousseff's cabinet. Education minister Aloizio Mercadante, one of Ms Rousseff's closest advisors, denied he offered to pay for the silence of a former ruling party Senator, Delcidio do Amaral, to stop him implicating the government in the investigation at Petrobras. Mr Mercadante was named by Mr Amaral in plea-bargain testimony that has emerged.
The widening corruption investigation has already seen the arrest and imprisonment of dozens of Petrobras executives and construction industry employees linked to the scandal, as well as high-ranking politicians. Along with the damaged economy, it threatens to split the Workers' Party tenuous coalition with the largest political party and key player in Brazilian politics, the Brazilian Democratic Movement Party, PMDB.
The PMDB leaders will decide within 30 days whether to break its political allegiance. If the split goes ahead, it could usher in a new government and the possibility of a new Brazilian president in the shape of PMDB leader Michel Temer, Rousseff's vice-president. However, PMDB party insiders have indicated that Lula's ministerial appointment could help to delay their decision while destabilising the aggressive impeachment strategy adopted by the opposition.
Although Lula's position is still to be announced, a person close to the former president said he could become minister of foreign affairs, a role that could help to promote economic recovery and attract investors.
Then, after the dollar rose against the real as investors registered their concerns with Lula's appointment, the former president was tipped to take up the post of the Government's secretary general with wide-ranging responsibility for financial and administrative procedures.
[Source:- Independent]