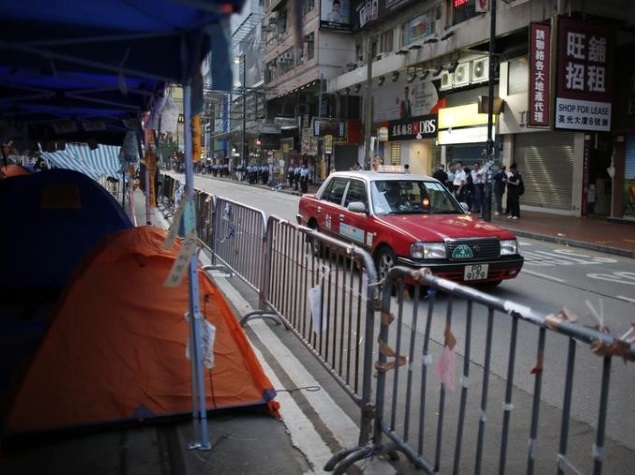 Authorities in China's southwestern city of Chengdu visited the offices of Uber on Wednesday as part of a new investigation into the online taxi-hailing service, a spokeswoman for Chengdu's transportation commission said.
The visit is the second made by authorities to Uber's China offices in the last week. The official Xinhua news agency said on Friday Guangzhou authorities raided Uber's office there on suspicion of an "unlicensed operation".
"A few of our departments visited Uber's offices to conduct interviews or an investigation," the spokeswoman, who gave only her surname, said on Thursday.
Ren said she did not know the details of the investigation.
A spokeswoman for Uber in China said the visit was routine, citing a statement from the Transport Committee of Chengdu quoted by Chinese media. She did not provide more details.
"There are no disruptions to the Uber platform and it's business as usual," she said in a statement.
Uber, which has been valued at an estimated $40 billion, is a comparative latecomer in China, where the number of mobile taxi-hailing app users is forecast to triple to 45 million by 2015 from 2013, according to Chinese research firm iResearch.
Domestic firms Kuaidi Dache and Didi Dache, backed by tech giants Alibaba Group Holding and Tencent Holdings Ltd respectively, have 90 percent of the market sewn up. The two said in February they would merge
["source-gadgets.ndtv.com"]