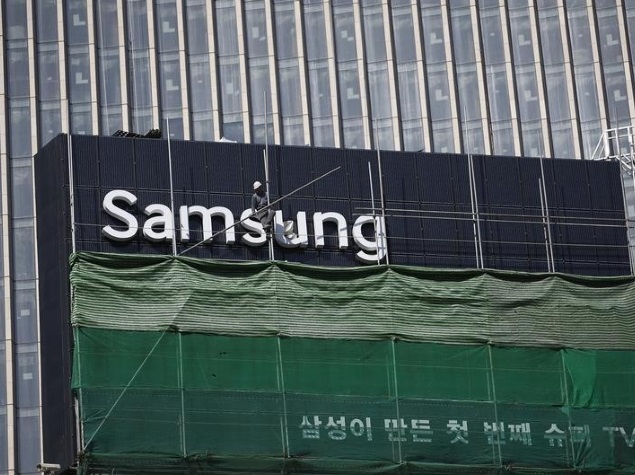 Samsung Electronics Co Ltd said on Thursday its new $14 billion South Korean chip plant, which is expected to help drive growth as smartphone earnings slow, will start production sometime in the first half of 2017.
The world's No.2 chip maker by revenue did not specify what products will be made at the new production line, which will be built in the city of Pyeongtaek, south of Seoul.
Samsung has said it will invest 15.6 trillion won ($14.4 billion) in the facility, the biggest amount it has ever committed to a single plant.
Domestic online news service MoneyToday has also reported that Samsung is set to spend at least another 10 trillion won on the factory to boost capacity although it did not say when the additional investment would take place.
"The Pyeongtaek semiconductor plant will play a central role in solidifying leadership in the mobile and server markets, which have shown rapid growth in demand recently, and securing share in the next-generation internet of things market," Samsung said in a statement.
Local media have reported that Samsung plans to produce DRAM memory chips at the new plant, but have also said some capacity could be allocated to mobile processors depending on market demand.
["source-gadgets.ndtv.com"]