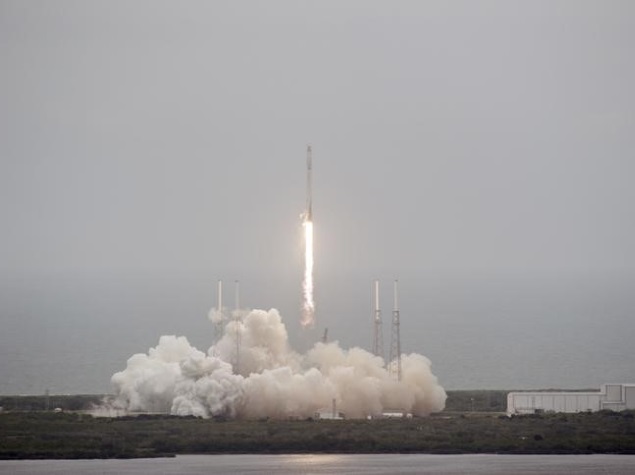 The Union Cabinet on Wednesday approved the building of a new communication satellite – the GSAT-18.
The structure of the satellite, weighing about 3425kg, will be similar to the GSAT-10 satellite, a statement said.
"The GSAT-18 spacecraft will provide replacement capacity supporting the existing television, telecommunication, Digital Satellite News Gathering (DSNG) and VSAT services in the country," it said.
It will also augment and support the existing telecommunication, television, DSNG and VSAT services in the country, hence benefiting all sections of society.
The cabinet meeting was chaired by Prime Minister Narendra Modi.
Last week, in a written reply to the Rajya Sabha, Jitendra Singh, minister of state in the prime minister's office, said India will launch six more satellites during 2015-16 of which two would be communication satellites, three navigation satellites and one space science satellite ASTROSAT.
Singh's written reply read, "Six more satellites are planned to be launched during 2015-16. These are two communication satellites GSAT-6 and GSAT-15; three navigation satellites IRNSS-1E, IRNSS-1F & IRNSS-1G; and one space science satellite ASTROSAT."
In addition, India is also planning to launch 13 more satellites belonging to four countries using the Indian Polar Satellite Launch Vehicle (PSLV).
As of April 2015, the Indian Space Research Organisation (Isro) had launched 74 satellites.
Out of these, seven satellites failed to reach orbit due to launch failure and three satellites failed in orbit, Singh said.
In addition, Isro has successfully launched 40 foreign satellites belonging to 19 countries and four micro and nano satellites built by students of Indian universities using the PSLV rocket, he said
["source-gadgets.ndtv.com"]