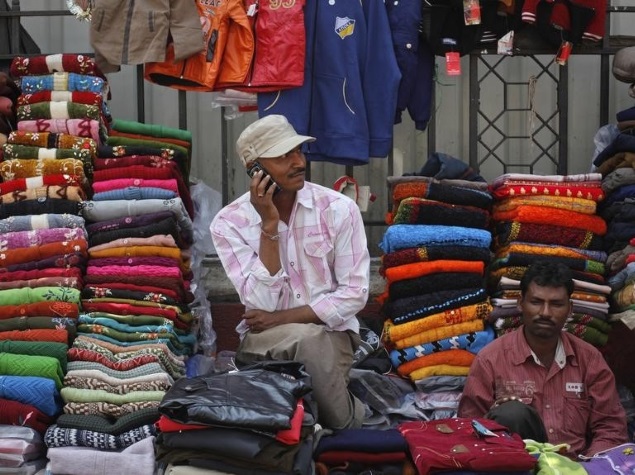 Telecom operator Uninor, owned by Norwegian firm Telenor, today reported an operating loss of about Rs. 127 crores in the first quarter ended March 31, 2015.
The company posted a profit of about Rs. 1,561 crores a year ago due to refund of licence fee to the tune of Rs. 1,660 crores from the Indian government.
The revenue of Uninor during the reported quarter grew about 19 percent to about Rs. 1,107.7 crores from about Rs. 930 crores in the same quarter a year ago.
"The growth in (Uninor) subscriptions and the decline in average revenue per user (ARPU) resulted in a revenue growth in local currency of 19 percent compared with the same quarter last year, of which a large share of the growth is coming from the increased coverage deployed during 2014," Telenor said in a statement.
The exchange rate of the rupee to Norwegian Krone declined to average of 8 in the first quarter of 2015 from about 10 in the same period a year ago.
The Telenor Group profit after taxes increased by about 10 percent to NOK 4,053 million (about Rs. 3,246 crores) in the reported quarter from NOK 3,676 million (about Rs. 3,700 crores).
Uninor, which operates in six telecom circles – Andhra Pradesh, Bihar, Gujarat, Maharashtra, Uttar Pradesh East and West – added 1.8 million subscriptions during the first quarter.
"Uninor had a strong first quarter, with 19 percent growth in revenues and the subscription base 26% higher than the same quarter last year. Network expansion last year is also yielding traction among customers for voice and internet service," Telewings Communications Services (Uninor) CEO Vivek Sood said.
Uninor claims to have over 45.5 million subscribers and plans to start its operations in Assam by the end of this year.
The company saw a decline in ARPU in local currency by 7 percent to Rs. 98 in the first quarter on an annual basis.
"The ARPU decline was primarily driven by lower voice consumption and the impact from reduced mobile termination rate, partly compensated by increased data usage," the statement said.
The company gained from reduction of mobile termination charges to 14 paise per minute from 20 paise by Telecom Regulatory Authority of India (Trai).
"As a net payer of interconnect charges, this change benefits Telenor's Indian operation," the statement said.
Uninor has also increased its retail and distribution footprint to go deeper and wider in its operational circles.
The company now has over 3,65,000 points of sale and around 1,600 branded retail outlets with another 500 being added in the next nine months of this year.
["source-gadgets.ndtv.com"]