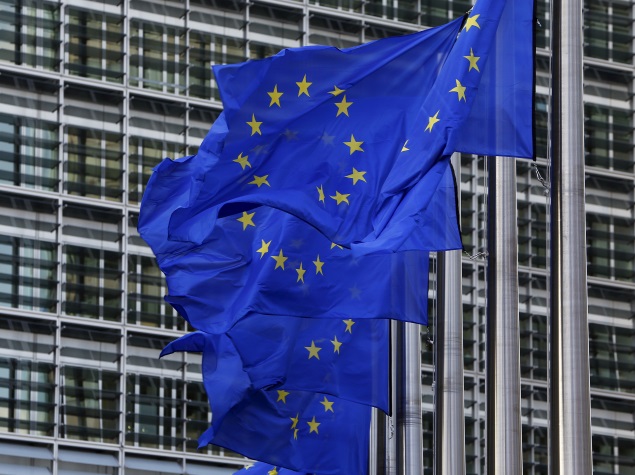 The EU unveiled plans to shake up rules for online services in the hope that breaking down borders can revive the bloc's economy, but risks accusations of trying to throw up new barriers to the U.S. firms that dominate its market.
With some fanfare, the European Commission presented a range of broad policy proposals on Wednesday. They range from possible new regulation for Web platforms like Google and Facebook to popular plans for cutting delivery costs on online shopping over EU borders and ending blocks on watching online videos abroad.
The Digital Single Market Strategy is central to Jean-Claude Juncker's strategy to create jobs across the 28-nation bloc and the Commission president, in office since November, won cautious plaudits from across EU politics for what remain general ideas.
"Today, we lay the groundwork for Europe's digital future," said Juncker, who posted a jokey online video for the occasion, seeking to burnish the EU's threadbare populist credentials.
"I want to see pan-continental telecoms networks, digital services that cross borders and a wave of innovative European start-ups. I want to see every consumer getting the best deals and every business accessing the widest market," he said.
Representatives of big U.S. tech companies, however, already smarting from last month's move by the new Commission to pursue Google on antitrust charges, warned against snaring fast-moving industries in ways that would hurt a Europe that U.S. President Barack Obama recently accused of taking a protectionist turn
"The idea of regulating platforms is ill-conceived," the Computer and Communications Industry Association (CCIA) said in a statement after confirmation of the EU plan to complete a major review of the platform business by the end of the year to assess the value of calls for them to be more tightly overseen.
Such rules could hurt the small European start-ups more than incumbent global giants with big legal teams, the CCIA argued.
E commerce inquiry
As well as the inquiry into online platforms, the EU's competition commissioner confirmed she would investigate the e-commerce sector for possible breaches of antitrust law, especially in relation to postal charges.
European Union leaders reject charges of anti-Americanism in their efforts to reshape online markets at home. But there is no lack of suspicion among European voters and politicians at the power of U.S. tech companies, not least following revelations in recent years that Washington has been spying on its allies.
"Europeanisation of digital policy is absolutely the way to go," said Guenther Oettinger, the commissioner for the digital economy. "(It) will give us digital sovereignty which we don't always have."
A German conservative, Oettinger is a vocal critic of U.S. might in a sector where German media companies have, for example, been lobbying to protect content from online giants.
The review of platforms, which had been expected, will focus on the transparency of search results and pricing policies, how platforms use data they acquire, their relationships with other businesses and how fairly they promote their own services.
The overall strategy, laid out by Juncker's vice-president for digital Andrus Ansip, includes a set of initiatives focusing on reforming copyright and national telecoms rules, knocking down barriers to cross-border parcel deliveries and helping start-ups to sell online by simplifying sales tax across the EU.
He aims to deliver on his promises by the end of next year, setting up battles with a variety of industrial interests
["source-gadgets.ndtv.com"]