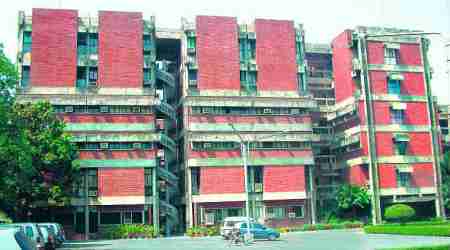 Ditching the ceremonial and "colonial" black robes and headgears, IIT Kanpur students today donned the ethnic attire of kurta-pyjama and kurta-salwar during their convocation ceremony.
"For the first time, students received their degrees in the Indian Institute of Technology (IIT) not in the British-time gowns and headgears, but in kurta pyjamas (for boys) and kurta-salwar (for girls) along with stoles in different colours to mark their specific courses," IIT-K Director, Professor Indranil Manna said.
He said the students will wear Indian clothes in all future convocations.
Around 673 students of B Tech and 136 students of BS (Bachelor of Science) received their degrees from Tata Sons chairman Natarajan Chandrasekaran.
Coinciding with the golden jubilee of the institute, the ceremony also saw professors donning golden-coloured robes covering their suits.
"There will also be no need to wear black leather shoes. Students will be free to go in for Indian footwear in leather," Manna said.
The postgraduate students of the institute will be awarded their degrees tomorrow
[Source"pcworld"]