Last September, Motorola launched its flagship smartphone, the Moto X 2nd-gen. In addition, the company also introduced a new smartphone accessory, the Moto Hint, a tiny wireless Bluetooth earbud that lets you control your Moto X using voice commands.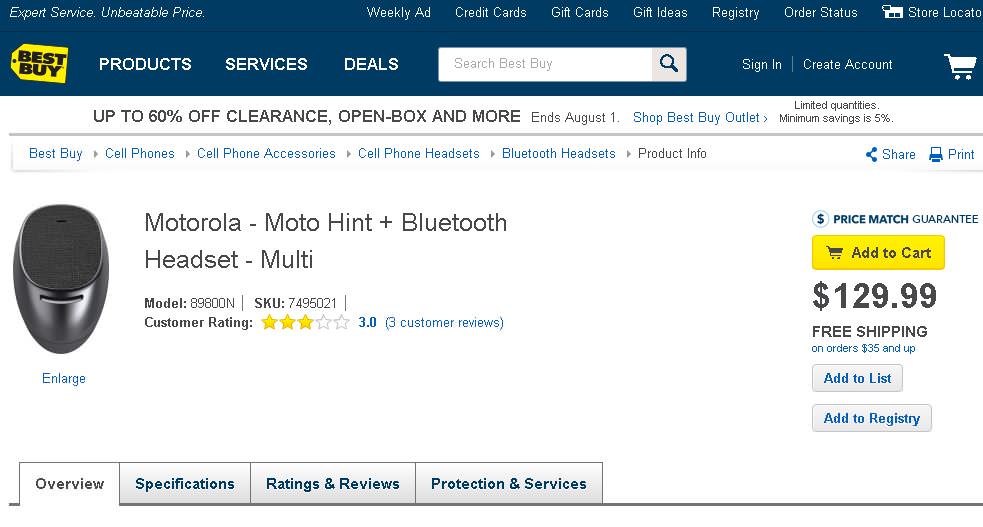 Now it appears that Motorola will launch the second-gen Moto Hint at its July 28th eventalongside the Moto G 3rd-gen and Moto X 2015 edition. Before the official launch, the Moto Hint 2nd-gen has been listed on Best Buy with price and specifications. As per the listing, the second-gen Moto Hint earbud will arrive with a bigger battery that will offer 70 percent more talk time than the first-gen Hint. It will provide enhanced audio output along with improved audio and voice controls.
The new Moto Hint accessory will also support Bluetooth 3.0, and will have CrystalTalk noise and wind-cancelling technology built into it. As per the listing on Best Buy, the Moto Hint 2nd-gen will cost $129 (around Rs 8,200), while the first-gen edition Hint is priced at Rs $150 (approx. Rs 9,500).
[SOURCE- "phonearena.com"]