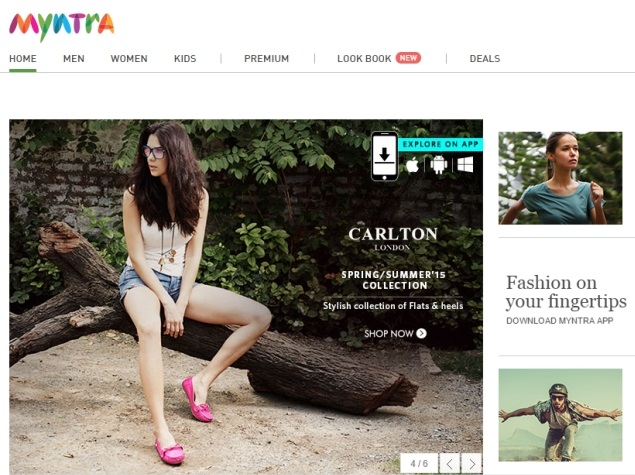 E-commerce solutions provider for fashion and lifestyle products Myntra on Thursday said it has acquired Bengaluru-based mobile app development platform company Native5.
The acquisition will strengthen and expand Myntra's mobile technology team which is focused on driving transformational change in the online shopping space, the company today said in a release that did not share any financial details.
Native5 led by Kunal Abhishek, Barada Sahu, Shamik Dattaand and Manish Priyadarshi was founded in 2012 and builds tools and services to enable cross platform app development on the cloud.
The entire team (barring Manish Priyadarshi) will join Myntra and work towards creating innovative mobile experiences, the release said.
"We have been aggressively ramping up our product teams (with mobile expertise) and have been constantly on the lookout for quality talent both in India and the Bay area. The Native5 team has built a hybrid development platform for mobile and we are keen to use their expertise to strengthen our mobile offerings," Myntra Chief Product & Technology Officer Shamik Sharma said.
Native5 is Myntra's second technology led acquisition.
In April 2013, Myntra acquired Fitiquette, a San Francisco based technology solution which is a one of a kind virtual fitting room.
"We are thrilled to be a part of Myntra's team. With a strong focus on mobile, Myntra offers us a great opportunity to leverage the capabilities that we have built over the last 3 years," Native5 Co-founder& CEO Kunal Abhishek said
["source-gadgets.ndtv.com"]