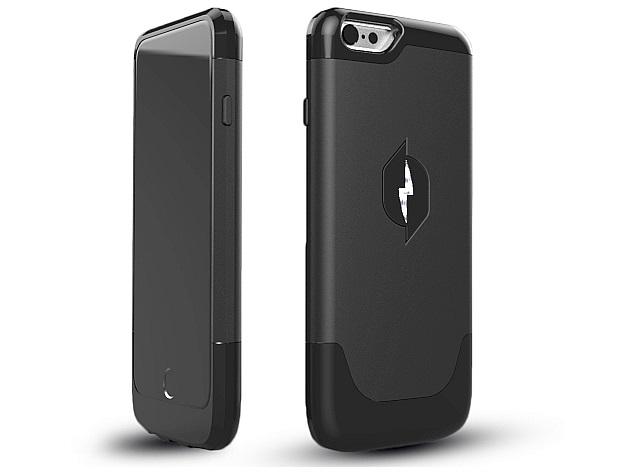 Imagine a new technology that can charge your smartphone's battery that's almost dying without reaching out to a power source or even a portable charger. Nikola Labs, an Ohio-based startup, seems to be almost ready with it.
The company announced an iPhone 6 case at TechCrunch Disrupt which converts RF signals (such as Wi-Fi, Bluetooth, and LTE) into DC power for extending the phone's battery up to 30 percent.
Nikola Labs, named after visionary inventor and physicist Nikola Tesla, at the event also confirmed that the case will be launching on Kickstarter in a month at $99 and the company targets to start shipping the iPhone 6 cases in 4 months. The company also plans bring their first product to market within a year.
The Nikola Labs page details the technology, "Nikola Technology efficiently converts RF signals like Wi-Fi, Bluetooth, and LTE into DC power using its proprietary energy harvesting circuit. The result is usable energy that can provide power to mobile devices wirelessly."
The iPhone 6 case uses an RF harvesting antenna and RF-DC convertor to passively harvest ambient electromagnetic energy produced by the phone to connect to a network. The firm also touts the protection the case delivers, as well as the onboard signal strength indicator.
TechCrunch reports the RF harvesting technology was developed at Ohio State University, and that Nikolai Labs has licensed the tech and patents. Those interested to know more about Nikola Labs' technology can sign up on their page.
For now, no future plans for Nikola Labs' technology were revealed. However considering that the technology doesn't uses any external source to charge the device; it can potentially be used on devices that pack smaller batteries (such as fitness trackers or smartwatches) to extend battery life significantly.
["source-gadgets.ndtv.com"]