We might not have gotten a look at the all-new customizable Mac Pro that Apple is working on, but that doesn't mean that Tim Cook and friends didn't deliver some serious upgrades to our desks during Apple's Worldwide Developer's Conference kickoff on Monday. And with the latest updates just unveiled for the iMac, there just might be a model to satisfy everyone.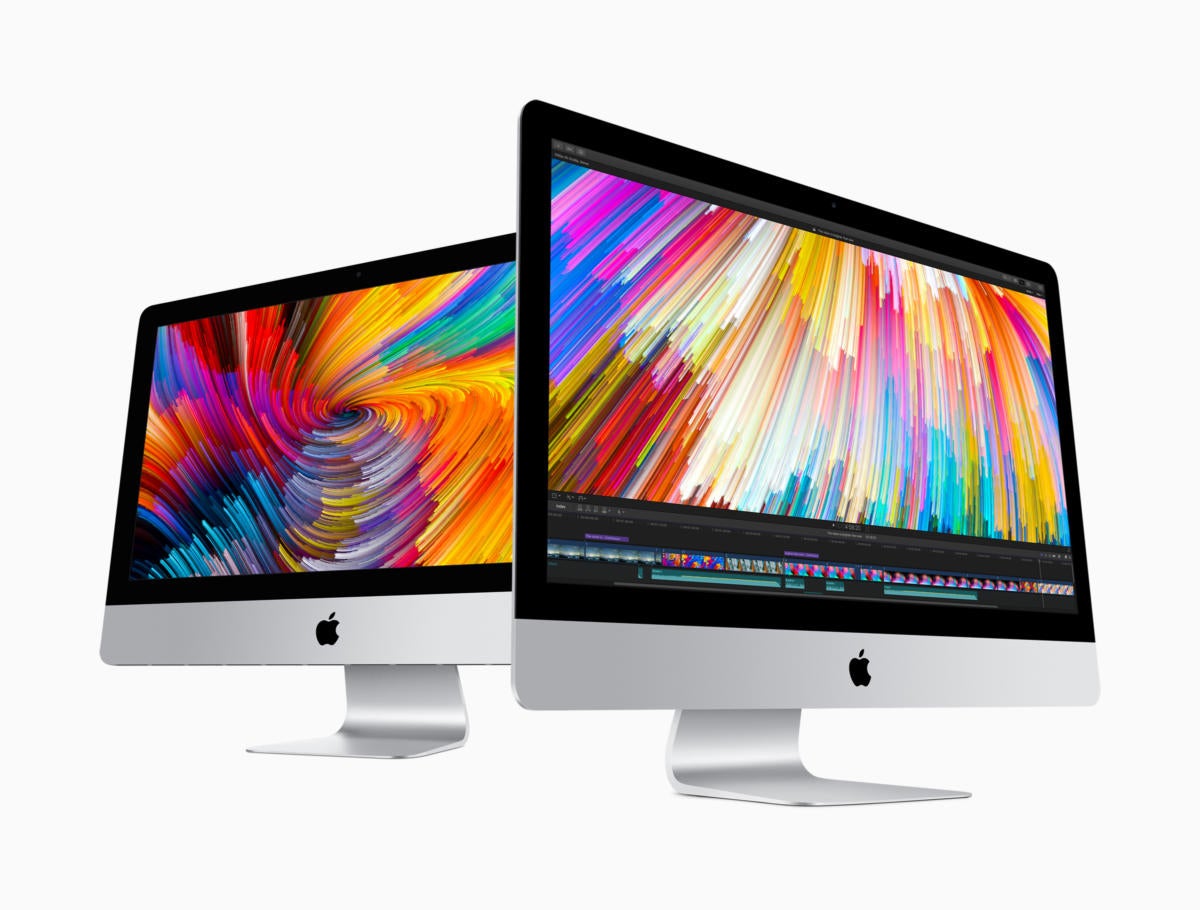 While the new iMacs might look the same on the outside, they're quite a bit different inside. It starts, of course, with the screen. Apple says the new models have the "best Mac displays ever," upping the brightness to 500 nits to make them 43 percent brighter while bringing support for a billion colors. You'll also get faster Intel Kaby Lake processors up to 4.2 GHz, higher memory capacity, super-fast storage, and next-generation graphics, as well as a pair of Thunderbolt 3/USB-C ports (which aren't even available on the Mac Pro yet).
The entry-level 21.5-inch model features an Intel Iris Plus 640 GPU while the 4K model now supports discrete AMD Radeon Pro 550 graphics with up to 4GB of VRAM. It also comes with 32GB of RAM and an SSD drive that is up to 50 percent faster. The step-up 21.5-inch model, meanwhile, will feature Radeon Pro 555 or 560 graphics and standard fusion drives.
The 27-inch 5K model offers up to 64GB of RAM, standard fusion drives, and a choice between the Radeon Pro 570, 565, or 580 cards with up to 8GB of VRAM for 5.5 teraflops of graphics power. And coupled with the new improvements in macOS High Sierra, these new machines will be at the forefront of VR content creation.
Additionally, the new machines bring a host of minor improvements, including an improved 1080 FaceTime camera, UHS-II SDXC card slot, and Bluetooth 4.2.
The 21.5-inch model starts at $1,099, while the 4K version starts at $1,299. Additionally, the 27-inch model will cost you $1,799 for the base model and goes up from there. The new iMacs are available to order today on Apple's website, and you can pick one up in stores this Wednesday, June 7.
[Source"cnbc"]