Who is getting a slice of Pie? The Nokia 6.1 and Nokia 6.1 Plus are first in line, they'll get Android 9.0 this month.
Next up are the Nokia 8 and Nokia 8 Sirocco will be updated in November. The Nokia 8 launched in October 2017 with 7.1 Nougat, so in its first year of support the 8 will go through two major Android versions.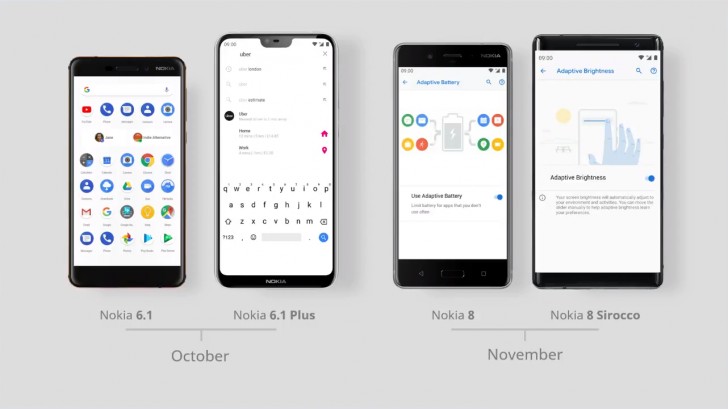 In total HMD's Android One-powered Nokias will get two years of platform updates (i.e. new Android versions) and one more year of just security updates. All current Nokia phones will be updated to Pie eventually (the Nokia 7 plus already got it, with a side of new features).
["source"=gsmarena]