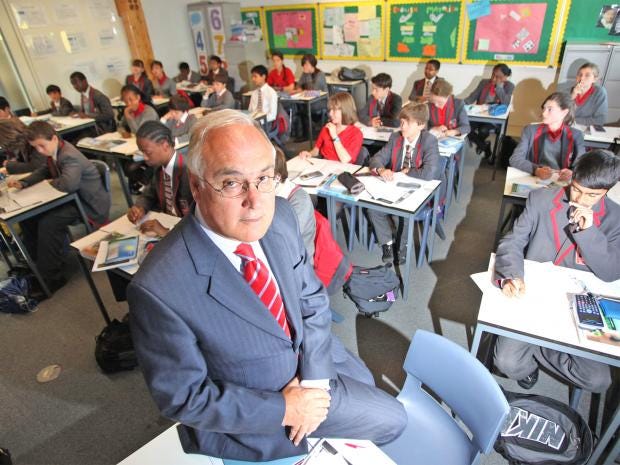 Weak headeachers are responsible for too many of the country's brightest teachers quitting the classroom, the chief schools inspector has warned, as the Government called for precocious twenty-something recruits to be fast-tracked into headships.
Sir Michael Wilshaw, head of the education standards watchdog Ofsted, called for more "battlers, bruisers and battle-axes" to be appointed to run state secondary schools "to fight for better standards".
Too many secondary school heads are putting up with pupils whose uniforms were "all over the place", teachers who prepared "scrappy" worksheets, noisy corridors and low-level disruption, he said.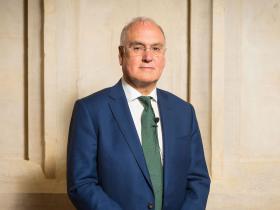 Ofsted chief urges politicians to prevent teachers 'flocking abroad'
He also said that independent schools should forfeit their charitable status if they refused to sponsor state-funded  academies.
Meanwhile, the Schools Minister, Nick Gibb, called for the most talented teachers to be fast-tracked into headships as twenty-somethings.
Speaking at a conference organised by the Sutton Trust education charity in London on social mobility, he said too many people assumed you had to be 45 before you were deemed capable of running a secondary school. "I'd like to see able headteachers promoted swiftly," he said.
Leora Cruddas, director of policy at the Association for School and College Leaders, said: "We don't agree with Sir Michael.  Most secondary schools are very good and their leaders aren't prepared to put up with mediocrity."
Chris King, chairman of the Headmasters' and Headmistresses' Conference – which represents 250 of the leading independent schools – and head of Leicester Grammar School, added:  "Sir Michael's argument on independent schools does bear scrutiny.
"Some independent schools already successfully sponsor academies but not all independent schools have the resources, expertise and personnel to do so."
[Source:- Independent]