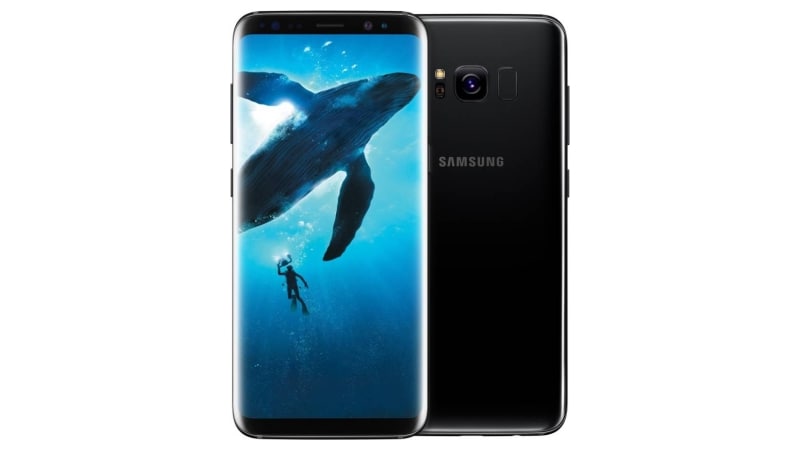 Galaxy S9 is expected to sport a 3000mAh battery
Galaxy S9+ will reportedly have a 3500mAh battery
Both phones are expected to feature a USB Type-C charging port
Samsung Galaxy S9 and Galaxy S9+ are all set to be unveiled at the Galaxy Unpacked 2018 event on February 25. Most of the specifications, features, and price details are already out in the public domain, although several new leaks have revealed new details of the upcoming smartphones. Most notable among these are the leaked shots of the battery units of the Galaxy S9 series, which show the handsets' respective battery capacities. Apart from that, charging port flex cables, camera modules, fingerprint sensors, promo images, and European device support pages have also surfaced online to help give a clearer picture before launch.
Starting off with the internals, a SlashLeaks report has outed the battery units and charging flex boards of both the Galaxy S9 and Galaxy S9+. The S9-G9600 (Galaxy S9) supposedly has a 3000mAh with a wattage of 11.55Wh. The battery reveals a nominal voltage of 3.85V and charge voltage of 4.4V. The USB Type-C flex board has also been shown in the leak. On the other hand, the S9-G965F (Galaxy S9+) is expected to sport a 3500mAh battery with a wattage of 13.48Wh. Additionally, there's a nominal voltage of 3.85V and charge voltage of 4.4V. This model too has a USB Type-C charging flex board. This gives a solid basis to previous rumours that had suggested the same battery capacities.
Tipster Roland Quandt took to Twitter to reveal the camera module and fingerprint sensor expected on the Galaxy S9 (SM-G960). The photos are in sync with rumours suggesting a single camera sensor for the Galaxy S9. The leak also shows a redesigned fingerprint sensor, which is expected to be placed below the rear camera lens in this year's flagship models.
Promo shots have also been outed on Weibo that explicitly display the '9' branding on all the photos. Even the official launch invitation and a Samsung press release have recently confirmed the "Galaxy S9" branding.
And, finally, device support pages on Samsung's Germany and Finland websites were spotted by GSMArena. While the one on the company's German portal has since been taken down, the support page for SM-G965F (Galaxy S9+ international variant) is still live on Samsung's Finland portal. The Web page suggests that the phone might be sold in Finland with Samsung's Duos strategy – one variant with dual SIM support and one with Hybrid SIM support.
The Galaxy S9 and Galaxy S9+ are rumoured to feature a Qualcomm Snapdragon 845 SoC in US and China, and a Samsung Exynos 9810 SoC in other international markets, including India. The phones are expected to borrow design elements from the Galaxy S8 series, albeit with a few changes such as a new home for the fingerprint sensor and upgraded camera specifications. You can check out all the details in our Galaxy S9, Galaxy S9+ roundup.
For the latest tech news and reviews, follow Gadgets 360 on Twitter, Facebook, and subscribe to our YouTube channel.
Samsung Galaxy S9
Resolution
1440×2960 pixels
Also See
Samsung Galaxy A8+ (2018) (Gold, 64GB, 6GB RAM) – 

Samsung Galaxy On Nxt (Gold, 16GB, 3GB RAM)

Samsung Galaxy J7 Nxt (Black, 32GB, 3GB RAM)
Samsung Galaxy S9+
Resolution
1440×2960 pixels
Also See
Samsung Galaxy A8+ (2018) (Gold, 64GB, 6GB RAM) –

Samsung Galaxy On Nxt (Gold, 16GB, 3GB RAM)

Samsung Galaxy J7 Nxt (Black, 32GB, 3GB RAM)
["Source-gadgets.ndtv"]