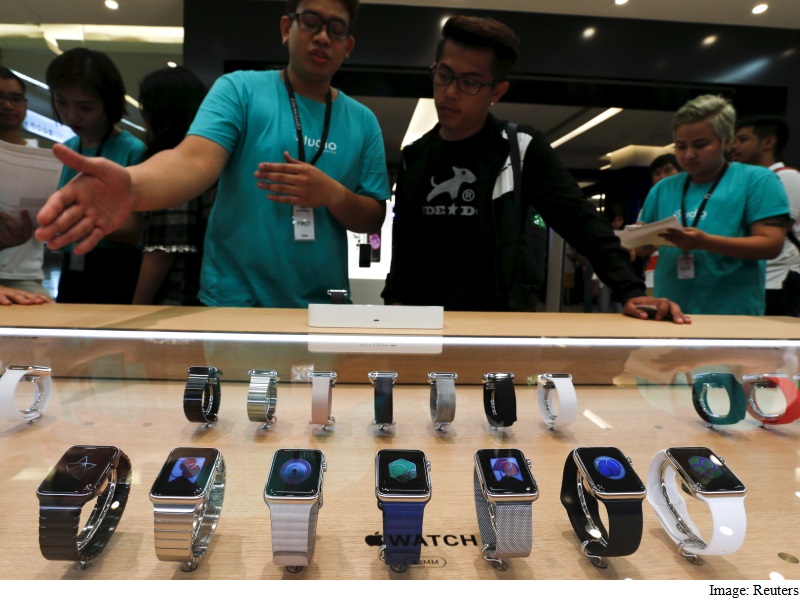 In the technology tussle for consumer wrists, it seems as though the smart money is on the smartwatch.
A new report from Gartner predicts that the wearables market will grow 18.4 percent in 2016, with sales of 274.6 million units and $28.7 billion by the end of the year. Most of that cash, analysts said, will be driven by an uptick in the sales of smartwatches, which alone are expected to pull in $11.5 billion (roughly Rs. 78,060 crores) in revenue.
Other wearable devices are also expected to see growth, the report said, including head-mounted displays such as the Oculus Rift or the Microsoft HoloLens. Fitness wearables such as wristbands and smart clothing will also continue to grow – thanks in part, the report said, to the way US wellness programs have embraced the devices.
But the smartwatch is expected to outpace all other wearable devices.
Gartner joins other analysis firms in crediting the Apple Watch with the increased interest in smartwatches. Adoption may not have been as fast as some expected for the company's wearable – though we don't know for sure because Apple doesn't release sales figures for the Watch – but there's little doubt that it has brought the product into the public eye. One recent brand study even found thatApple overtook Rolex on its index as the best luxury watch brand.
That helps explain even more why the current wearables market leader, Fitbit, has invested in making a smartwatch of its own to augment its fitness band business. Fitness bands have been an easier sell to consumers, as smartwatches often still seem like an unnecessary expense for most consumers. But as people get more used to the idea of smartwatches and manufacturers add more capabilities to them, analysts say, the watch is poised to eventually overtake the fitness band.
Yet even with all of the optimism around wearables, the Gartner report indicates we're not going to see them become as ubiquitous as smartphones any time in the immediate future.
"Smartwatches have the greatest revenue potential among all wearables through 2019, reaching $17.5 billion (roughly Rs. 1,18,788 crores)," Angela McIntyre, research director at Gartner, said in a release. "Though the sales of smartwatches are one of the strongest types of wearables, their adoption will remain much below sales of smartphones."
[Source:- NDTVgadget360]