One of the oldest universities in the English-speaking world has announced it is to take on its second female principal.
St Andrews University in Fife, Scotland, looks set to receive Oxford University's Professor Sally Mapstone who will take on the role of principal and vice-chancellor in September.
Professor Mapstone, who is the current pro-vice-chancellor of education and professor of older Scots literature, was educated at Wadham and St Cross Colleges at Oxford.
Professor Louise Richardson, current vice-chancellor at Oxford and former principal of St Andrews, was among the first to congratulate and thank Professor Mapstone for "the many invaluable contributions" she has made at Oxford over the years.
Professor Richardson said: "She has been responsible for the university's strategy and policies for teaching, learning, student support and admissions. She has also led important efforts to diversify the student body and the curriculum.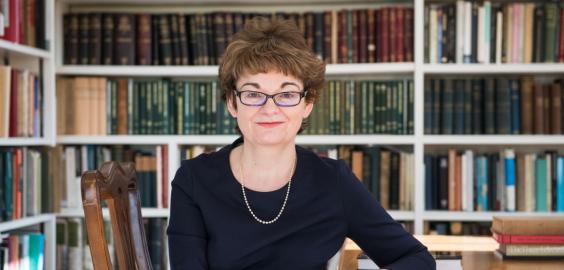 "I wish Sally every success in St Andrews. It is a wonderful university and I hope she will be as happy there as I was."
St Andrews chancellor, Lord Campbell of Pittenweem, said he was "delighted" to have been able to persuade Professor Mapstone to graduate to St Andrews from Oxford, adding: "She is a scholar of considerable distinction and an inspired choice to lead St Andrews as it seeks to consolidate its place among the best universities in the world."
Describing how she will be sad to leave Oxford after so many years, but "thrilled" about her new role at St Andrews, Professor Mapstone said: "The focus on quality in education and student experience at St Andrews, its commitment to outreach, and its emphasis on independent-minded research all speak strongly to my own values.
"I have known the university for many years as a scholar of Scottish culture, and it will be an honour to be part of building its future."
Formally constituted in 1413, St Andrews is the third-oldest university in the English-speaking world, behind Oxford and Cambridge, and is said to be one of Europe's most research-intensive institutions.
Although St Andrews is celebrating the fact it is to take on its second-ever female leader, according to The Equality Challenge, while around 56 per cent of all students are women, only around 20 per cent of all professors are women. The charity has said: "There remains the need to focus on women's career progression and retention in academic employment."
[Source:- Ukeducationnews]