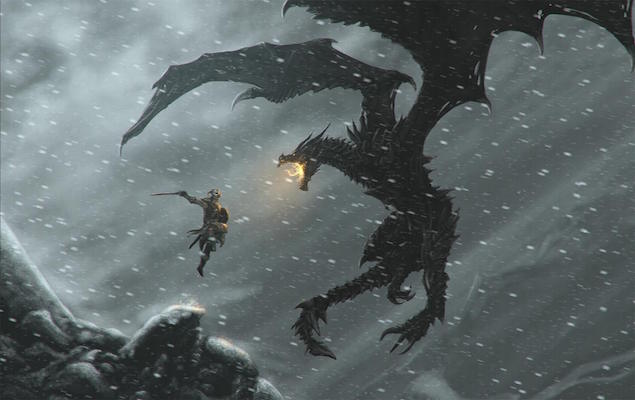 Not content with Steam being the premier destination for PC games, Valve, the company behind it recently decided to take things up a notch. Now, people who make modifications, maps or in-game items, can sell their work via the Steam Workshop – which was set up in 2012 to allow creators to offer their add-ons to games for free. The move allowing mod makers to be paid for non-Valve games, begun in February, now extends to the ever popular The Elder Scrolls V: Skyrim.
"Many of our fans have been modding our games since Morrowind, for over 10 years. They now have the opportunity to earn money doing what they love – and all fans have a new way to support their favorite mod authors. We've also updated Skyrim and the Creation Kit with new features to help support paid mods including the ability to upload master files, adding more categories and removing file size limit restrictions," a post on Skyrim maker Bethesda's blog reads.
This is not the first game not made by Valve to allow this. In January Valve announced that creators will now be able to earn from their creations for non-Valve games that enable the Steam Workshop. Dungeon Defenders: Eternity, and Chivalry: Medieval Warfare are the first two to support this. Support for paid mods for other games is expected in the next few weeks.
To further optimise the sale of user-created content, Valve had announced in January that there are new analytics and measurement tools on the horizon as well, so creators have greater clarity on which of their wares are more popular. These would let the view real-time sales data and detailed per-item revenue breakdowns and historical statements as well.
["source-gadgets.ndtv.com"]