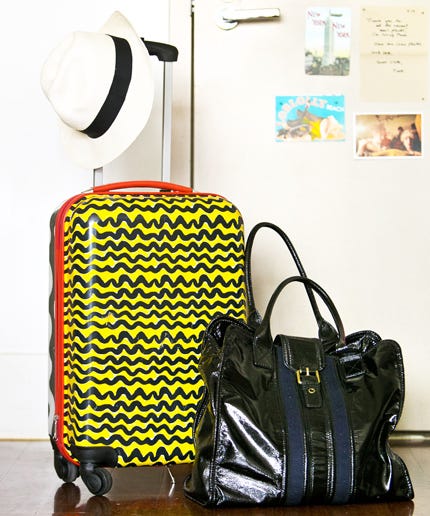 It can't be easy to be a travel agent these days. For starters, you're competing with countless online booking sites and apps. Second, you're dealing with some tourists who really and truly are the worst.
The ASTA (that's the American Society of Travel Agents, FYI) recently polled its members on the strangest requests they've received from travelers. And, let's just say that while reading it, you should prepare to laugh, roll your eyes, and weep for humanity.
"When planning your trip, travel agents know what consumers often don't know to ask," Zane Kerby, ASTA president and CEO, said in a statement to TravelPulse. "But, according to this poll of ASTA professionals, agents also sometimes have to save their clients from questions they DO ask. It's clear from the list of 'strangest requests' that some travelers need a little more hand-holding than others."
"Hand-holding" is certainly one way to describe it, with requests ranging from the absurd ("I'd like to meet Elvis") to the downright idiotic ("How can I get to Europe without going by air or sea?").  Here's the list of the top 20 craziest requests the agents received this year. Maybe these travelers should just stay home?
1. Can you please book the honeymoon suite for us and another couple?
2. Can you please plan a honeymoon for me, my bride, and my mother?
3. Can you guarantee that no pet has ever been in the hotel room?
4. Can I fish off of the cruise ship?
5. Do they speak English in Britain?
6. Can you book two rooms in different parts of the resort — one for me and my wife, and the other for my girlfriend?
7. Is our relationship like a client/lawyer relationship?
8. Does the crew actually sleep onboard the cruise ship?
9. Don't tell my fiancée this is where I took my first wife for our honeymoon.
10. I would like to go somewhere where there are NOT a lot of men.
11. I'd like to meet Elvis.
12. I'd like to get married in the Caribbean on an island where the marriage is not legal in the U.S.
13. Will there be shadows on my face at 4 p.m. when the pictures are taken?
14. Will you watch my pet while I'm away?
15. Are there toll roads on the way to Hawaii?
16. How can I get to Europe without going by air or sea?
17. I'd like to visit Scotland and Denmark on the same trip. (Agent then tells client he does not have time in his schedule to travel the distance.) But, they're only an inch apart on the map!
18.    Can you set it up so that the whales jump in the background at the same time I'm proposing to my girlfriend?
19. Can you ask the airline to block the seat next to me so I can stretch out?
20. I don't want a window seat on the plane because I just had my hair done.
["source-refinery29.com"]