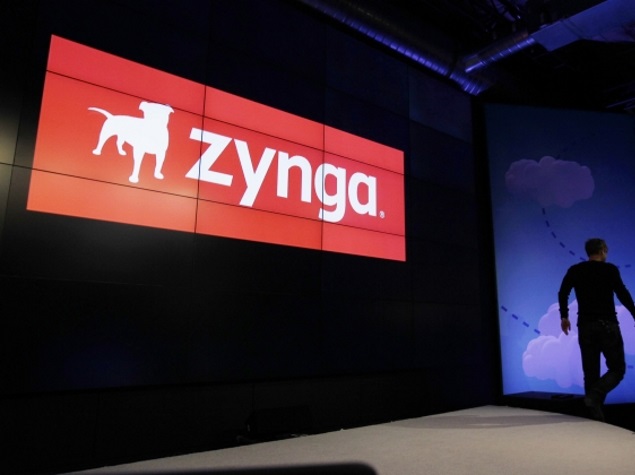 Farmville creator Zynga Inc reported higher-than-expected bookings as titles such as "Words With Friends" attracted more gamers, and the company announced the elimination of another 364 jobs as it tries to turn around its business.
San Francisco-based Zynga said on Wednesday it would cut studio jobs, close its Orlando studio and make other cuts to save $100 million on an annualised pre-tax basis.
Zynga's shares rose as much as 15 percent to $3.00 in extended trading.
The announcement of the job cuts, which affect about 18 percent of the company's workforce, follows last month's return of founder Mark Pincus as chief executive.
Zynga, which had 1,974 full-time employees as of Dec. 31, said in January last year that it would shed 15 percent of its workforce. The company said in February it would close its Beijing office, eliminating 71 jobs.
Pincus said Zynga needed to be "more resourceful" in managing costs to fund investments in new games, people and data analytics. "We've over-burdened our game teams with complexity and centralized expenditure," he said on a conference call.
Zynga has been struggling to follow up on the huge success of "Farmville" and has been focussing more on games for mobile devices to win back gamers. The company said on Wednesday it would launch six to eight mobile games in 2015.
Zynga reported bookings of $167.4 million for the first quarter. Analysts on average had expected $149.2 million, according to research firm Factset StreetAccount.
Mobile bookings, which represented 63 percent of total bookings, rose 84 percent from a year earlier.
Zynga forecast current-quarter bookings of $145 million to $160 million. It attributed the expected decline from the first quarter partly to the closure of its China operations.
The company said the launch of "Empires & Allies", its first action strategy game for mobile devices, would help offset some of the sequential drop in bookings.
Zynga records sales of virtual goods and downloads as deferred revenue, which is recognised as these goods are consumed. Bookings equal revenue recognised in a period plus the change in deferred revenue.
Zynga's net loss narrowed to $46.5 million, or 5 cents per share, from $61.2 million, or 7 cents per share, a year earlier
["source-gadgets.ndtv.com"]