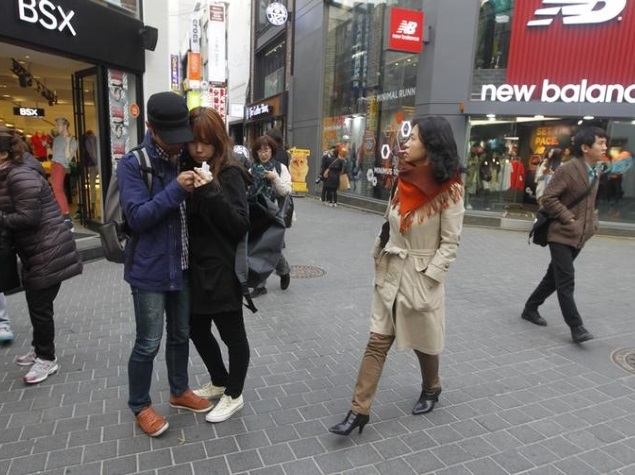 A recent survey by the All China Women's Federation (ACWF) found that 60 percent of married respondents queried in the world's largest smartphone market complained about intrusion from smartphone use in their relationship.
"Mobile electronic devices have become the 'electronic enemy of love'. Overuse of the devices has become a major enemy to spousal relations, parental relations and personal health," the survey noted.
Of 13,000 people interviewed (average age 28) by the Communist Party's women's organisation, 43 percent said they played with electronics during family get-togethers or when conversing with their spouse, according to a Washington Post report.
More than a third of respondents said they used electronic devices to keep their children quiet, nearly two-thirds reported taking their smartphones to bed, and half continue to use those devices after turning off the lights.
The study was launched as part of a party-led effort to rebuild family ties, stretched by decades of societal turmoil and social change.
Before February's Spring Festival holiday, an important time for families to reunite, President Xi Jinping said China's traditions of family harmony should not be forgotten.
Taking up the theme, the ACWF also recommended that people switch off their smartphones for an hour every day and invest more time in face-to-face interactions with family members.
In January, a woman in the city of Wuhan smashed her husband's $500 smartphone because he had been so engrossed in social media after coming home from work that he had ignored their three-year-old daughter, local media reported
["source-gadgets.ndtv.com"]