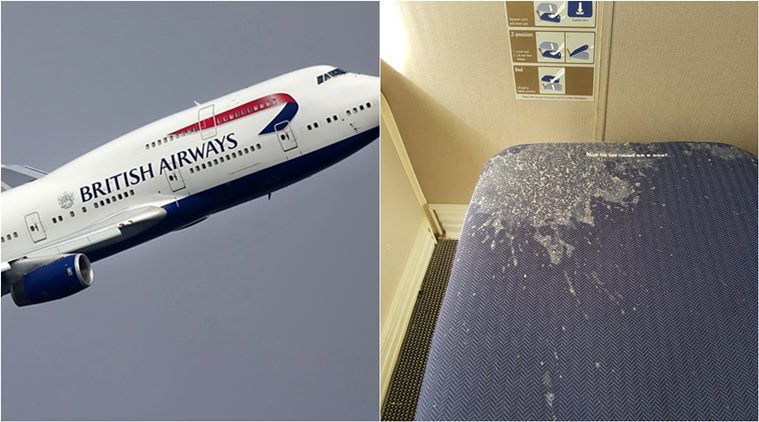 A British Airways (BA) business class passenger was left feeling 'disgusted' when he had to travel in a 10-hour flight on a seat plastered in vomit. Dave Gildea, vice-president of a software company in San Francisco was travelling from London to Seattle when he reportedly upgraded to business class at Heathrow Airport. However, instead of having a comfortable experience, he was dismayed to see vomit all around his designated seat.
The 38-year-old man said when he pulled down his seat's footstall, he discovered it was covered in dried sick from a previous flight. While talking about the ordeal to The Sun, he said that the walls behind his seat as well as the floor were equally dirty.
Gildea further claimed that upon alerting the flight attendants about the situation, he wasn't offered any alternate seat nor an apology. Instead, at his request, the crew member gave Gildea a blanket to cover the dried vomit so he could put his feet up and sleep.
After reaching his destination, he wrote to the airline via Twitter to lodge a complaint. As the complaint didn't elicit any response, he shared the photo on Twitter to draw the company's attention.However, later BA issued an apology to him and said they are investigating the matter. "We pride ourselves on delivering a high standard of service and an enjoyable experience on board our flights, and we are sorry that on this occasion this fell short of our customers' expectations," BA told the Independent.
["source=indianexpress"]