Frustrated by the messages of self-hatred peddled to young women by the mainstream media, Camilla Ackley took things into her own hands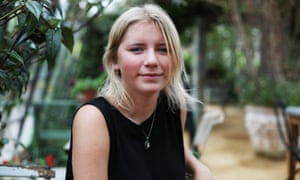 If you read a lot of fashion and lifestyle blogs, you'll know it can be difficult to find thoughtful writing about meaty issues among the endless photos of elegantly styled cacti and £40 candles. But Into the Fold is a little different.
Unlike a lot of writing found in the blogosphere, in which people show off their flawlessly arranged dressing tables and #blessed lives, its articles tackle some of the darker aspects of being a student and a young woman. The online magazine, which went live last July, showcases a blend of opinion pieces, real-life experiences, style, London tips and some travel.
Writers reveal their innermost struggles: from how an exercise addiction affected their self image, to what it's like growing up in a world in which you'remarginalised because of your skin colour, and being diagnosed with anxiety. Many of the site's contributors are students with blogs and Youtube channels.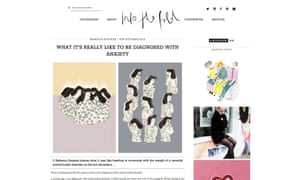 The inspiration
Camilla Ackley, 19, a second-year philosophy student at Bristol University, started the site after becoming disillusioned with fashion blogging, a world she'd been frequenting since she was 13. Her philosophy degree made her question why, after consuming mainstream media, she was always left feeling like she was doing things wrong as a woman – from how she looked to how she should act on a date. And she knew other students felt the same.
Ackley says she was inspired by the American online magazine Rookie, which has been applauded for its compassion and the sensitive way it handles the issues young women face. It's Dear Diary section, for instance, regularly sees writers coming to terms with their bad habits and flaws. Rookie's founder, Tavi Gevinson, is the same age as Ackley and one of her idols.
"Tavi is very good at putting out articles that you read and think 'oh it's not just me, brilliant,' and pinpointing how you might feel," says Ackley.
How it's made possible
It's not always easy to juggle running an online magazine with academic work, but Ackley feels it's worth it. Founding a website like Into The Fold requires skills including writing, commissioning, editing, taking photos and having a business plan. She says she tries to manage her time efficiently to avoid falling down an internet wormhole or sacrificing her social life.
A typical day involves launching an article in the morning and scheduling social media posts. She does university work from nine-to-five and continues working on the site in the evening. "I'll try to stay off Facebook as much as I can during the day because otherwise I find myself looking at viral Unilad videos for four hours," she says.
Ackley is often approached by companies looking to promote their products to young women and has worked with brands including Forever 21, Samsung, Urban Outfitters and Zalando. She produces co-branded content – often personal style posts – and promotes it on social media. "You have to ask if they have a budget because sometimes they do but don't tell you," she says. "If they can get it for free, they will."
The best bits of blogging
One of the biggest perks of starting the site has been meeting intelligent people whom she wouldn't have otherwise met. Managing the site has also improved her time-management skills.
"It's made me who I am, given me ambition and a vague idea of what I want to do with my life." Ackley hopes to make it her full-time job after university and to eventually employ a team.
Ackley recognises that Into The Fold can't represent everyone and encourages other young people to start similar online ventures. "There are endless voices and opinions to be explored and discussed," she says. "If you aren't happy with the way our generation is being manipulated or presented by the media, we live in an age where we have the power to try and change that."
Ackley makes money from the site but not enough to support herself completely. "I could, but I'd probably have to sell my soul a bit," she says. At the moment she doesn't work with brands she doesn't like – something bloggers are often accused of doing.
[Source:- Thr Gurdian]