One of the longest awaited flagship smartphones in history has to be the Nokia 9 PureView. Ever since HMD Global started making handsets under the Nokia name people have been anxiously anticipating the company's first true contender for the top of the line space. And now we may actually be only one month away from the official unveiling of the Nokia 9.
That is, at least, what a new rumor claims, reported by Russian publication Nokia Anew. Apparently the info comes from some unnamed "foreign sources", and they also say that we should expect "many surprises" from the announcement – as if the unique rear camera setup wasn't enough.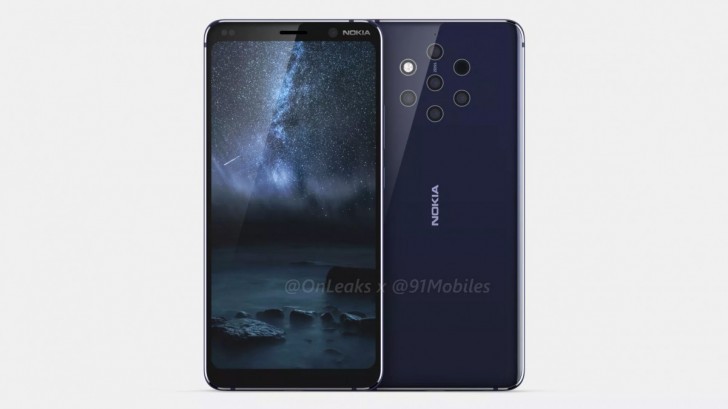 The Nokia 9 is supposedly becoming official during the last week of January. If this pans out, it means HMD Global will be holding a separate event for the reveal, away from both CES and MWC.
The phone is expected to rock a 5.9″ 1440×2960 touchscreen, the Snapdragon 845 chipset, 8GB of RAM, 128GB of storage (expandable via microSD), a whopping five cameras on the back (plus a depth sensor), a 12 MP selfie shooter, and a huge 4,150 mAh battery. The flagship to end all flagships, then? We'll have to wait and see.
["source-ndtv"]